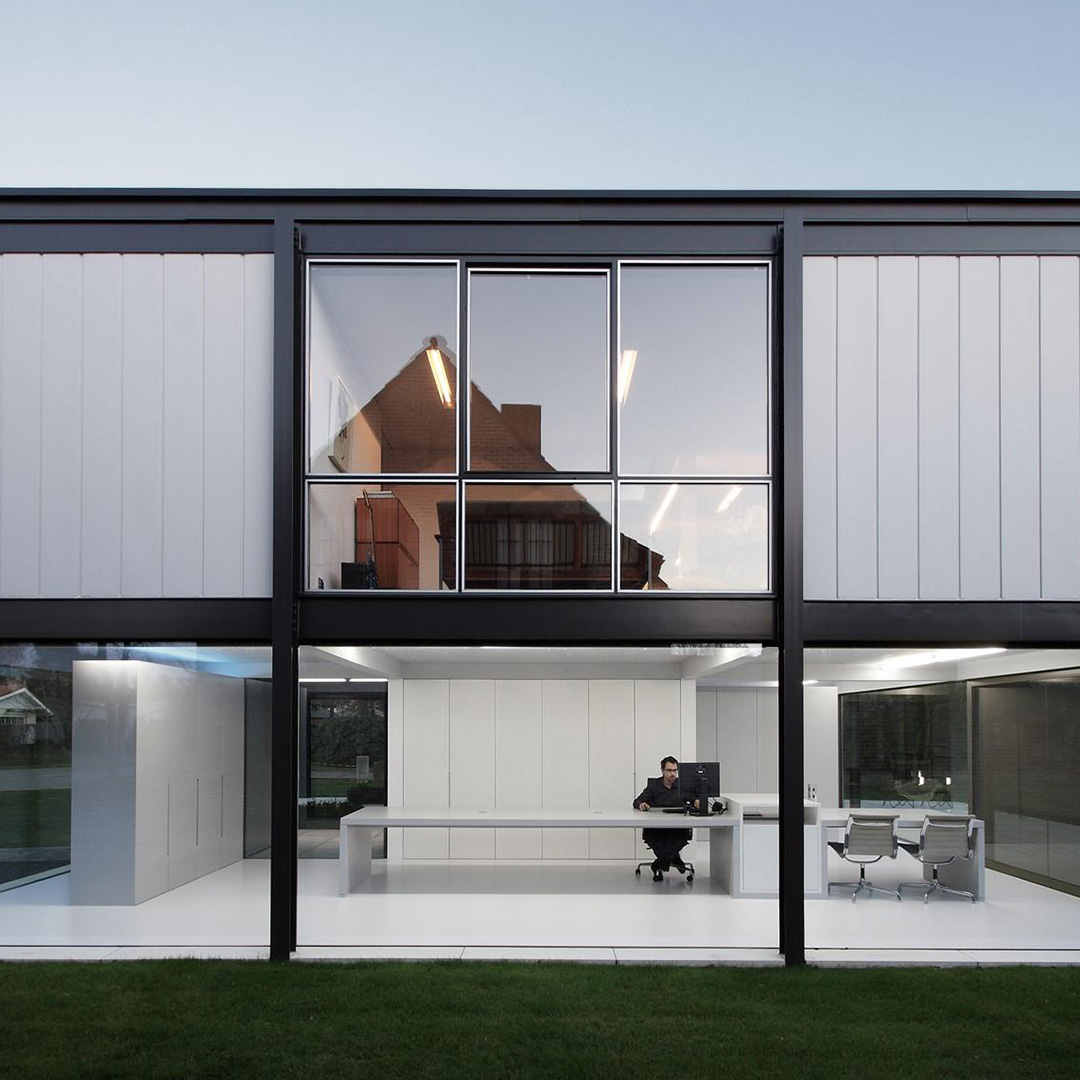 A Nod to Bauhaus – The Zoersel House by Arjaan De Feyter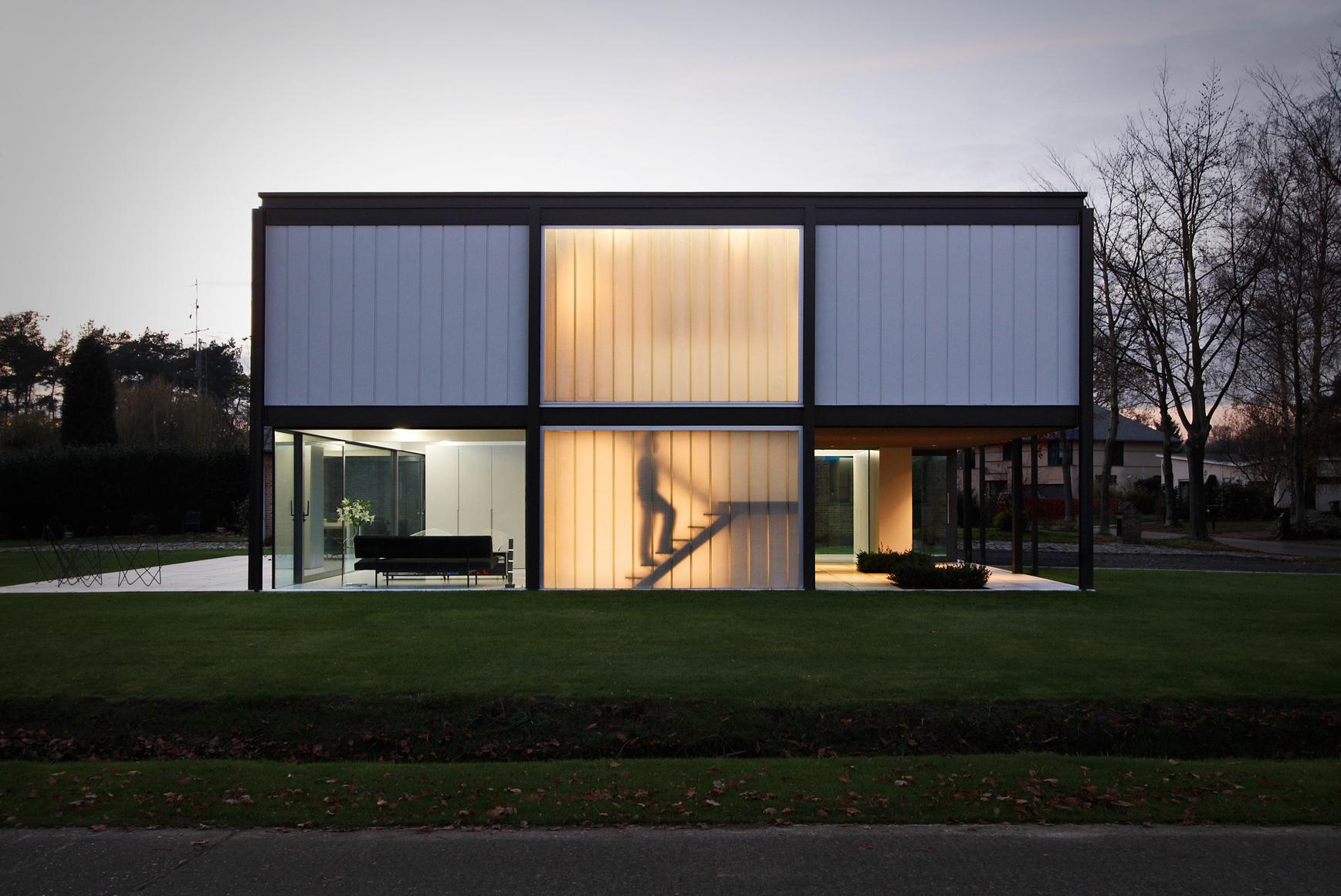 Many architectural projects are so fragmented that it's difficult for the architect or main designer to really put their own stamp on a project. This can often have long lasting effects, creating a property that's not that cohesive overall and fails to hit the exact creative direction that the main designer was hoping for.
When I visit Helsinki I always make a point of visiting the house and studio of Alvar Aalto and the 'Finlandia Hall' that was completed in 1971. Both buildings Aalto had complete reign over in terms of the objects placed inside and the exterior elements. You can tell straight away as you walk inside as everything seems to be in the right place.
This property that I wanted to bring forward today is by Interior Architect Arjaan De Feyter who has been working mainly on the interior design of private homes and office spaces. The 'Zoersal House' is very interesting as this is a house for him and his wife, purchased in 2005 that was ready for demolition as it was so dilapidated.
They took this steel house built as a prototype in 1969 and was referencing the Bauhaus, stripped it back to the steel skeleton, and crafted their dream house using a perfect grid of nine squares that's two storey's high.
By breaking the spaces down in to these gridded sections they were able create a sense of harmony, separating both work and living. For example, the work space downstairs spans much of the lower floor but still offers easy access to the living quarters. Everything is open and and the use of white and black is quite masterful here.
As an Interior Architect De Feyter designed all of the interior himself, picking classic, timeless examples of design such as the Zig Zag-chair by Gerrit Rietveld and other beautiful pieces of sculpture and art that blend in beautifully. A fantastic build and perfect inspiration for any of you interior design lovers. All of the different elements of design coming together in a cohesive manner. This is what can happen when you have full control and creative freedom. So good!