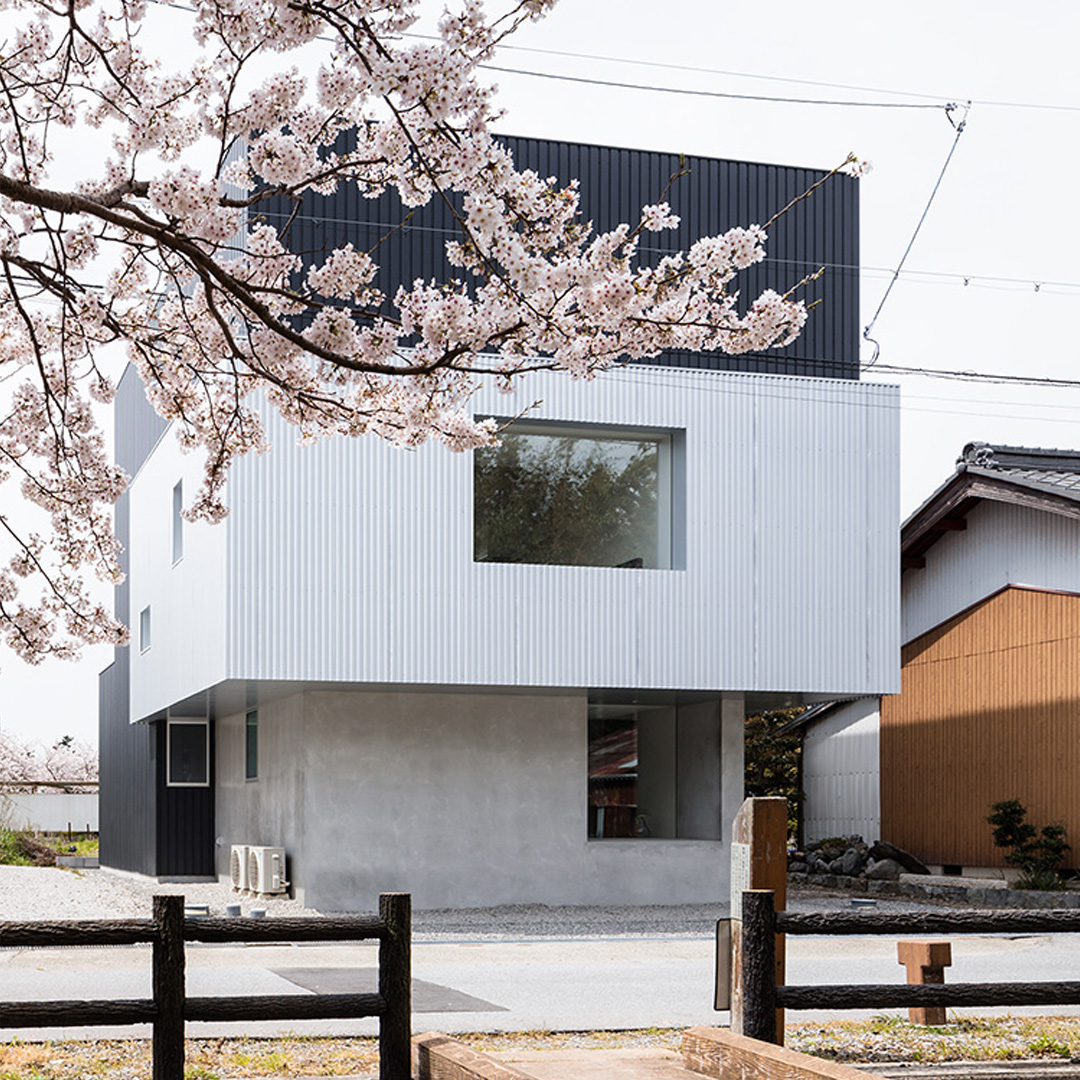 Transforming the Ordinary – FRAME House by Kouichi Kimura Architects
This is Japanese architecture at its best! Designed by Kouichi Kimura Architects, the FRAME House is located in Shiga, Japan and has been wonderfully captured here by talented photographer Norihito Yamauchi.
Built adjacent to small stream and a selection of cherry trees, Kimura's goal was to create a dialogue with the scenery outside, using the landscape as a place to offer new potential to the owner.
By using an overhanging cantilever they have been able to stagger the build in to what looks like three pieces. The entrance hall has a low ceiling that doubles as a space for the client's shop. The 2nd floor centres around a living/dining space, providing a circulatory floor plan that's easy to orientate.
Window placement has been thought about heavily here. With one large window opening out the stream and cherry trees, and the back/side of the property incorporating windows of all different sizes so that light can easily flow in to the property.
Inside features only what is necessary. Wonderful vases, and simple pared back furniture so that the owners can enjoy the simplicity that this space provides.
Now, this idea of 'Framing' is even included in the title of the build. Kimura wanted to frame the scenery and sky and turn scenes of nature that might otherwise be ordinary into the extraordinary. By interpreting the outside environment in this new way you are able to gain a sense of fulfilment, soaking in spaces that might otherwise have been taken for granted.
If this is the direction of modern architecture, I'm sold! The best spaces do this, and Kouichi Kimura is one of those architects who seems to do it so effortlessly (even though it definitely takes a lot of hard work and dedication). Make sure you scroll through his portfolio below for more fantastic architecture.