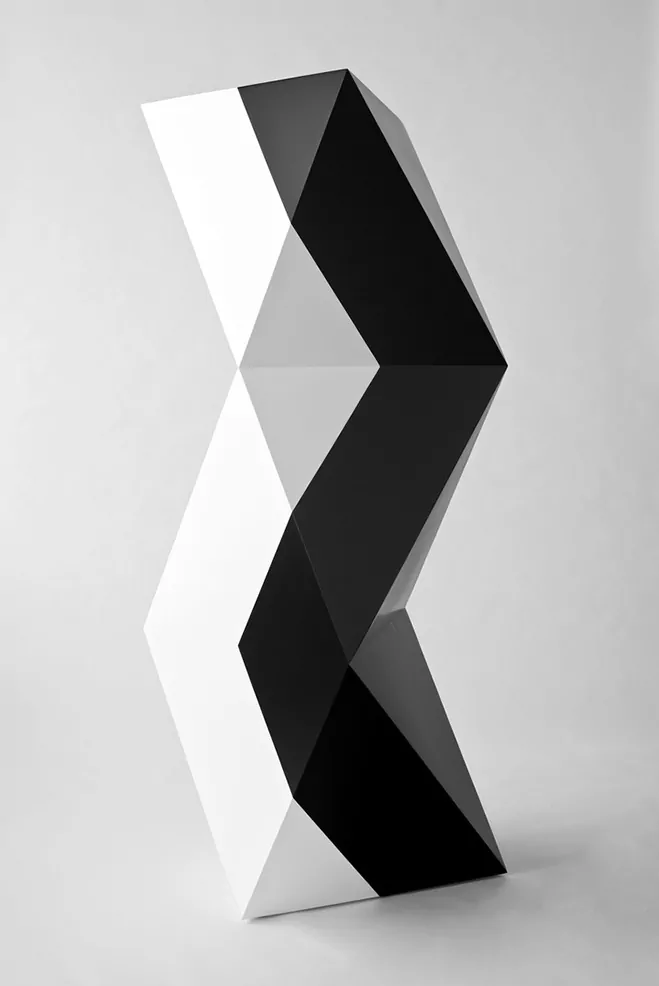 Room Contrast Ratios – Multidimensional Sculptures by Swiss Artist David Bill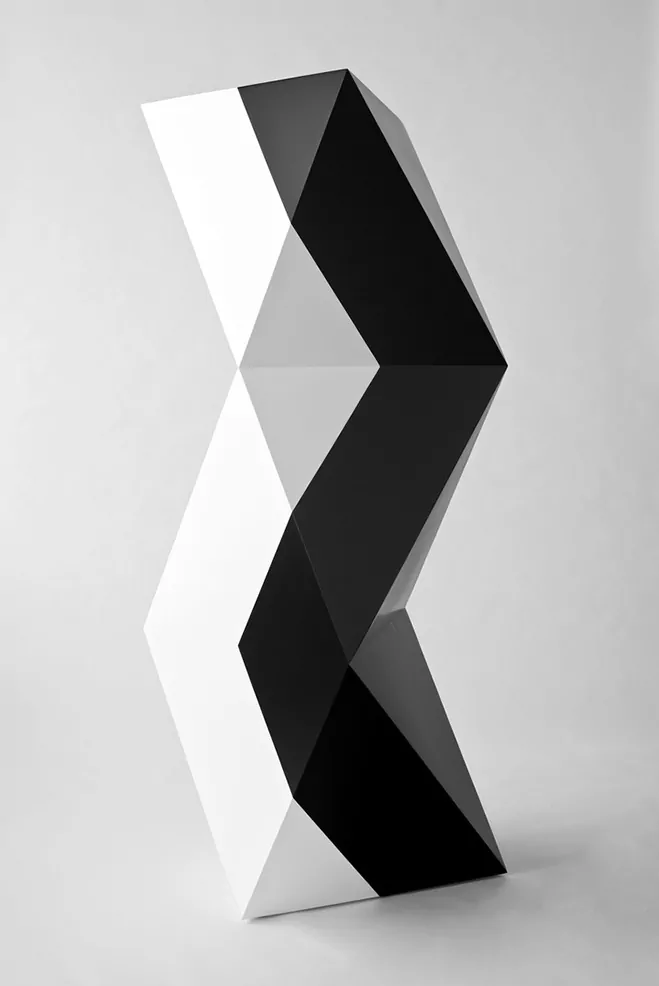 Over the years I've found my interest in sculpture actually resides in the fact that they offer a kind of illusion on the eye. As you revolve around the piece different angles appear, depending on the way that the light hits unique shadows are also present. The simple shapes really get me, circles, squares and triangles, they all offer the basis for even the most complex compositions. These sculptures by David Bill captured my attention due to the striking use of monotone and the intriguing combination of angles that interact with one another.
David is the son of Jakob Bill, a fellow artist who is the son of Bauhaus student and Swiss architect Max Bill. David follows in a similar vein to what came before him, using this inspiration in a modern way and creating wonderful works of art. His theme of working revolves around the idea of "contours of space", using asymmetry and relationships in the object to create deception and intrigue. For me they are unique because they toe the line between something that's aesthetically pleasing and something that's quite bold and intense.
At the end of the day sculpture has its roots in the depiction of something in the physical word, even though these are slightly different they still showcase playful possibilities in art and design. This, in my opinion, is the best starting point for any artist, architect or designer. From here you can elaborate and create building blocks for functional and pragmatic design. Enjoy.