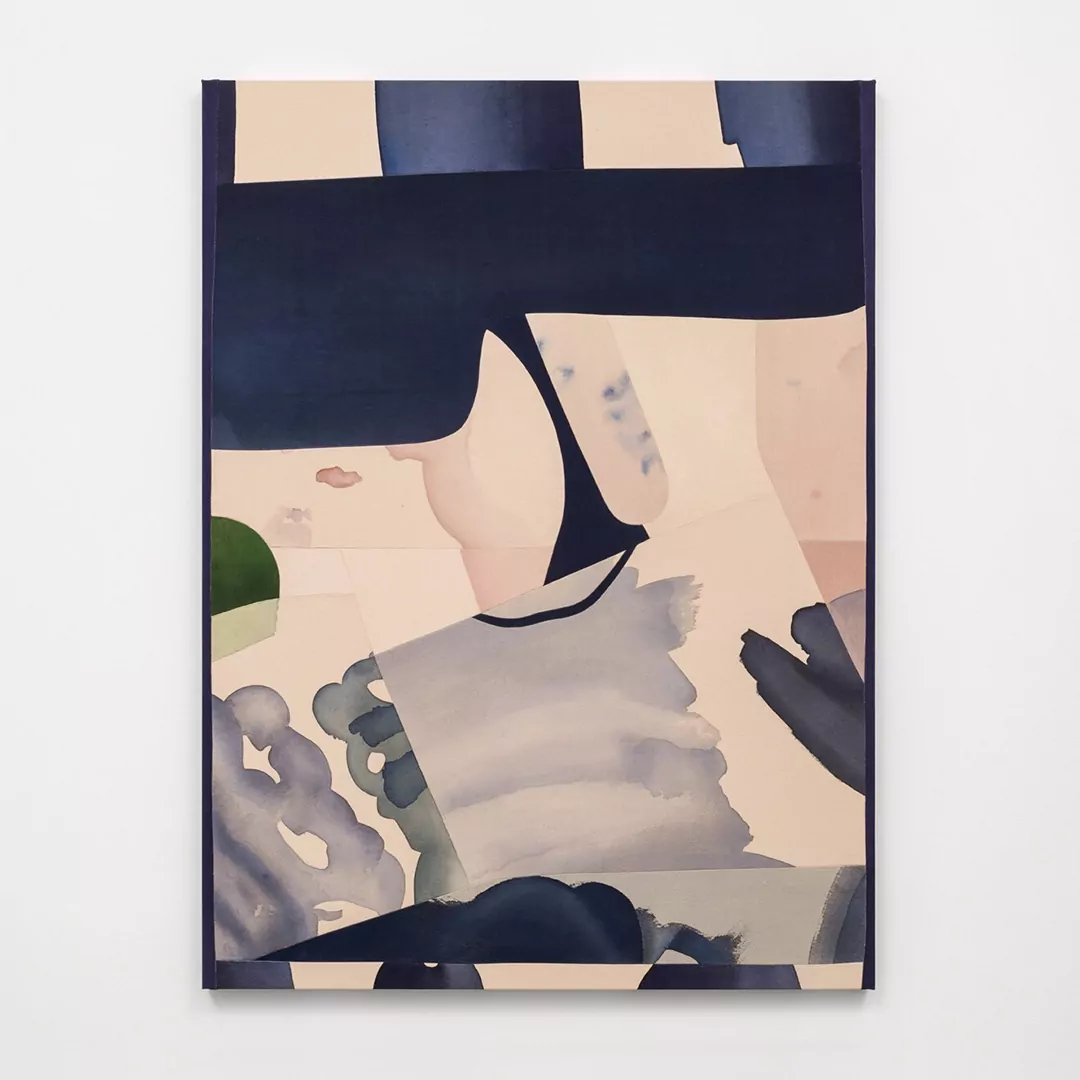 A Quiet Serenity – Abstract Paintings by Artist Claire Oswalt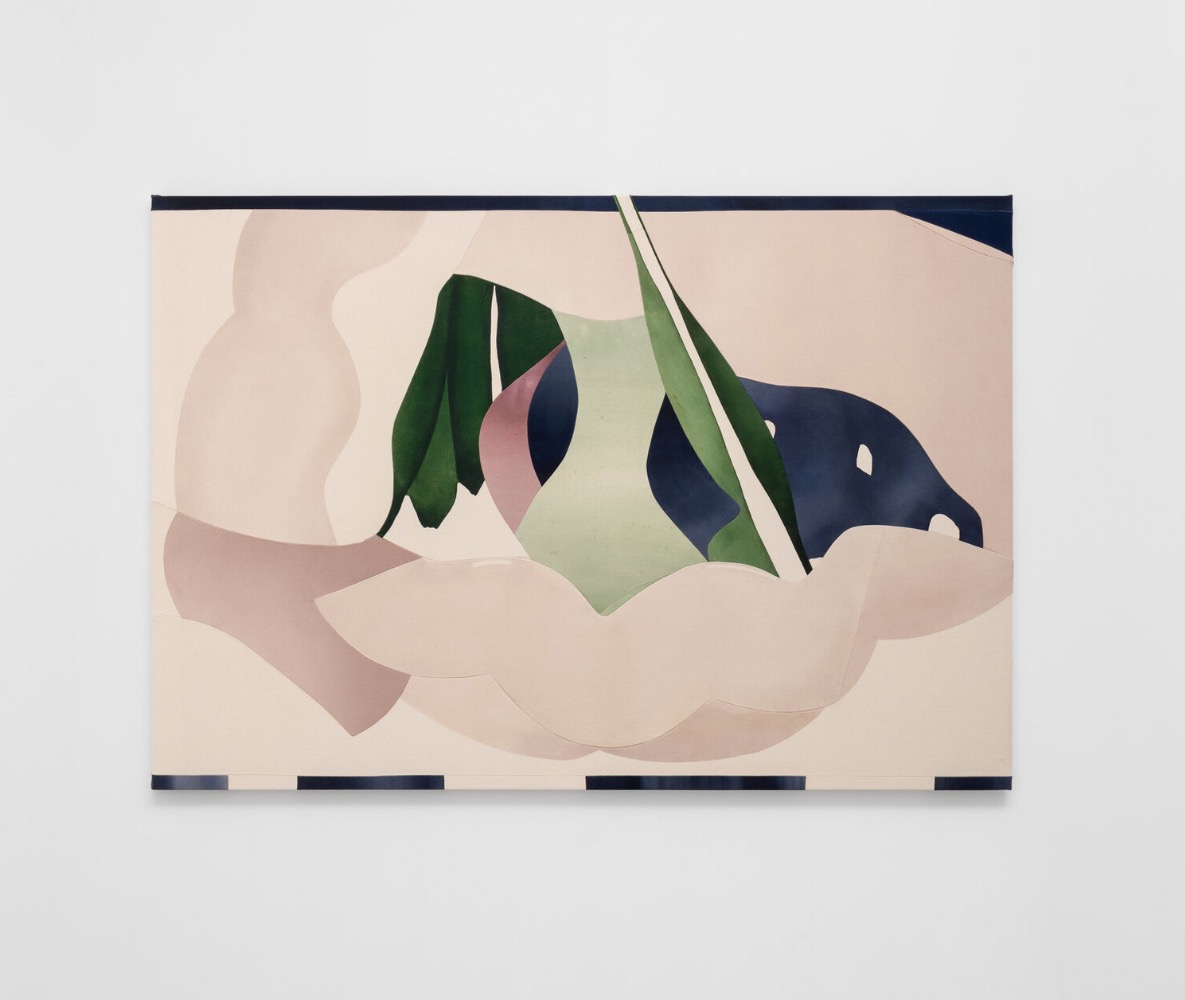 American artist Claire Oswalt's quiet, minimal artworks have an inner serenity, as organic forms sweep over one another with the fluid motion of transient clouds or lapping water. Blushing sandy pinks and pale sky blues enhance this tranquil quality, while fleshy green sprouts sometimes emerge from within, suggesting the lush fertility of the Texan landscape where the artist grew up and now lives.
Over the years Oswalt has developed a distinctive way of working, making what she calls "watercolour collages" as small studies for larger works. To create these collages, Oswalt starts painting intuitively onto watercolour paper with swift, watery passages of paint, which she then continuously rips apart and reconfigures until a clear design begins to emerge, one that balances her ideal combination of hard geometry and soft realism. She says, "I have these torn, ripped pieces that have so much energy behind them and they just landed in this special way and that's where they held."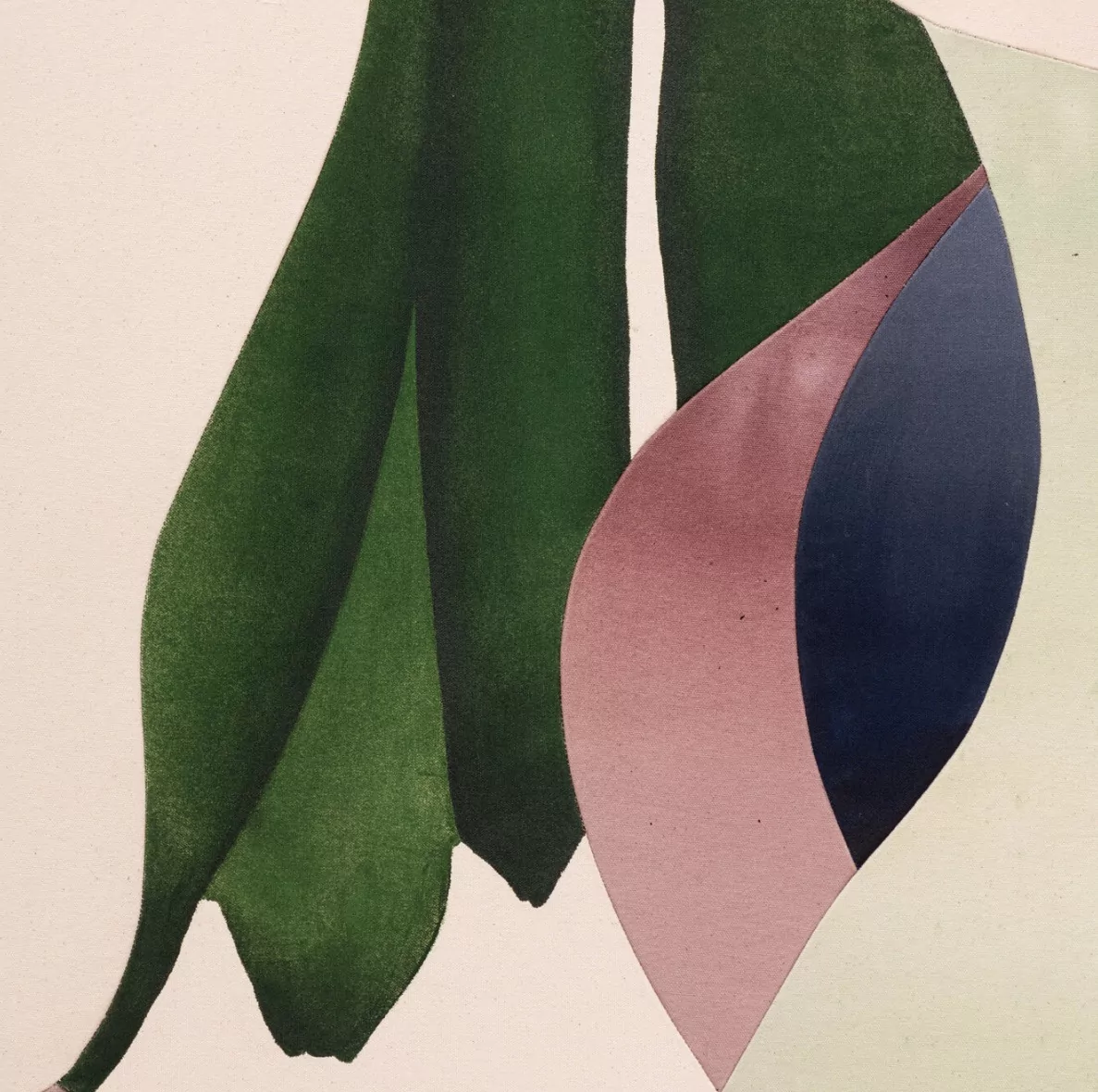 Subtle allusions are made to the Texan landscape that surrounds her, with its wide-open space and clear, crystalline colour schemes, while parallels can be drawn between Oswald's distinctive pastel colours and the Texan desert paintings of the early modernist Georgia O'Keeffe. Part of a long line of Texans, Oswalt spent time living in New York and Los Angeles before finally returning to her homeland of Texas to find freedom. "I just needed space," she recalled, "I needed literal space, physical space, and I needed space in my head to reflect. And I needed life to get simpler."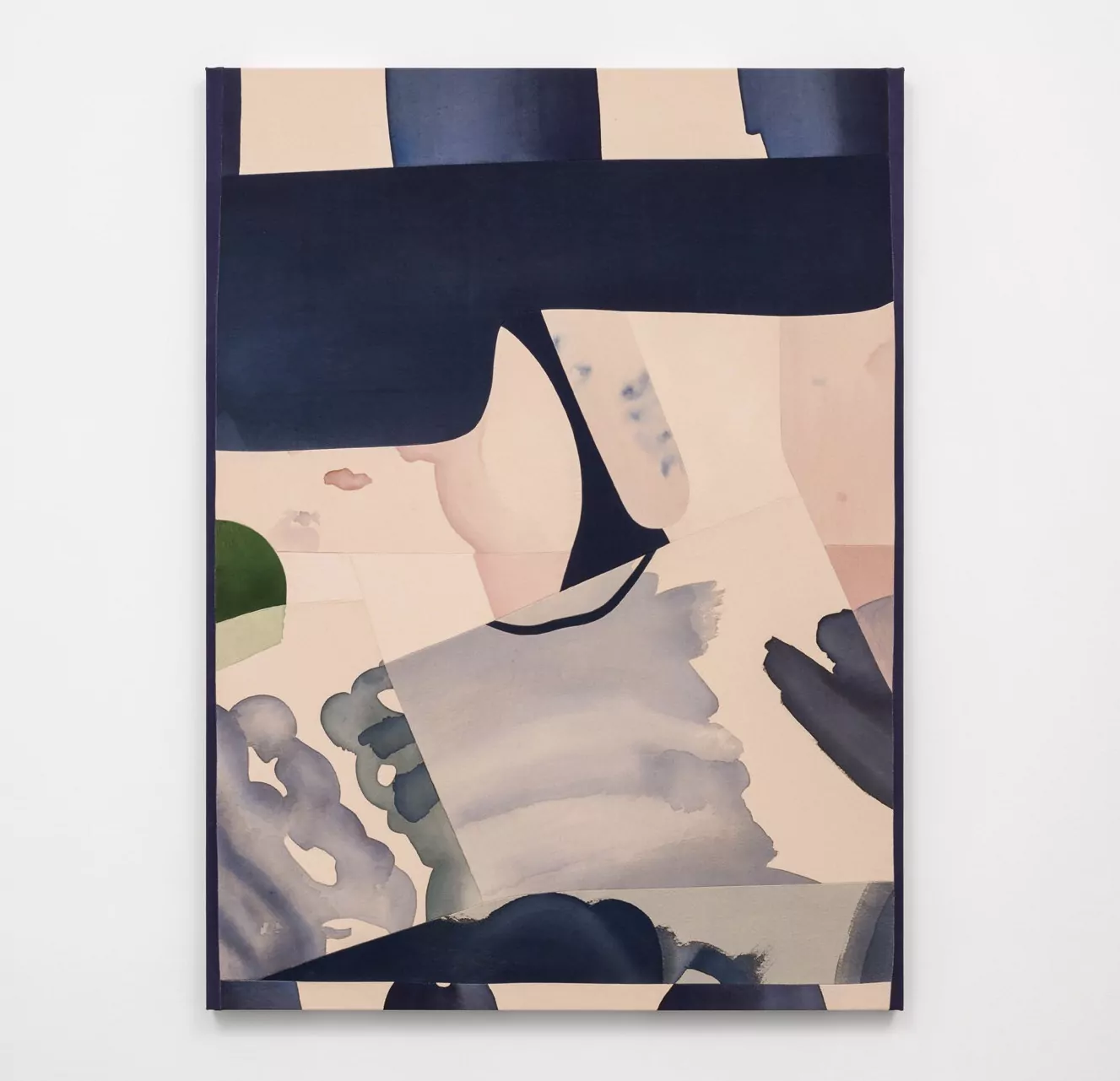 One particular freedom Oswalt found in Texas was the space to branch out onto a much larger scale; she began translating her ephemeral, improvisatory collages into large format painting. Before beginning her paintings, Oswalt first creates a tactile surface by stitching together panels of raw and primed canvas to create a subtle architectural framework on which to build. This lightly structured background is then painted on with loose, watery washes of acrylic paint that resemble the sheer, ephemeral translucency of her watercolour works.
Perhaps it is no surprise that Oswalt is a former quilter – both her collages and paintings have the same balance of clean lines, structure, and tactile physicality as America's great tradition. And perhaps, too, it is no surprise that Oswalt has recently started translating her small watercolour collages into a series of tapestry weavings, resulting in densely worked, immediately striking designs, which like all of her work, have an ordered refinement, serenity and simplicity that conceals the sheer time and effort invested into their making.