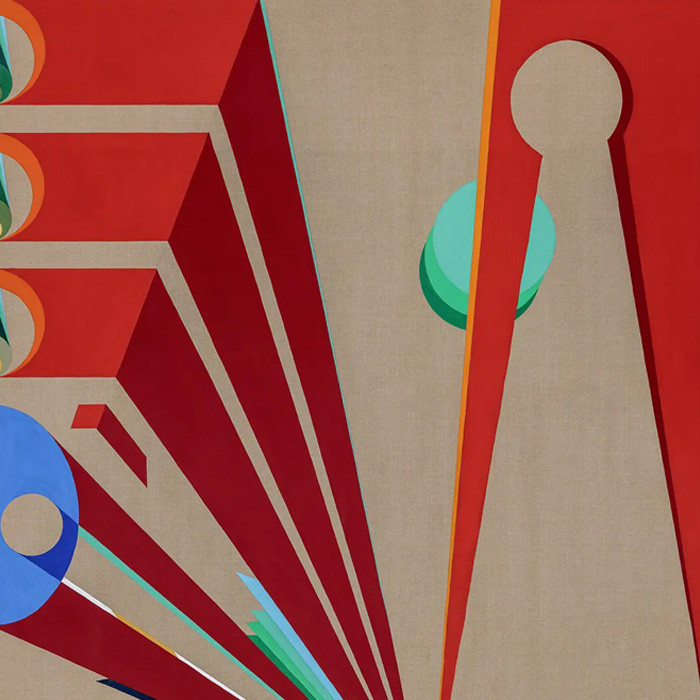 Across Cultures – Paintings by Eamon Ore-Giron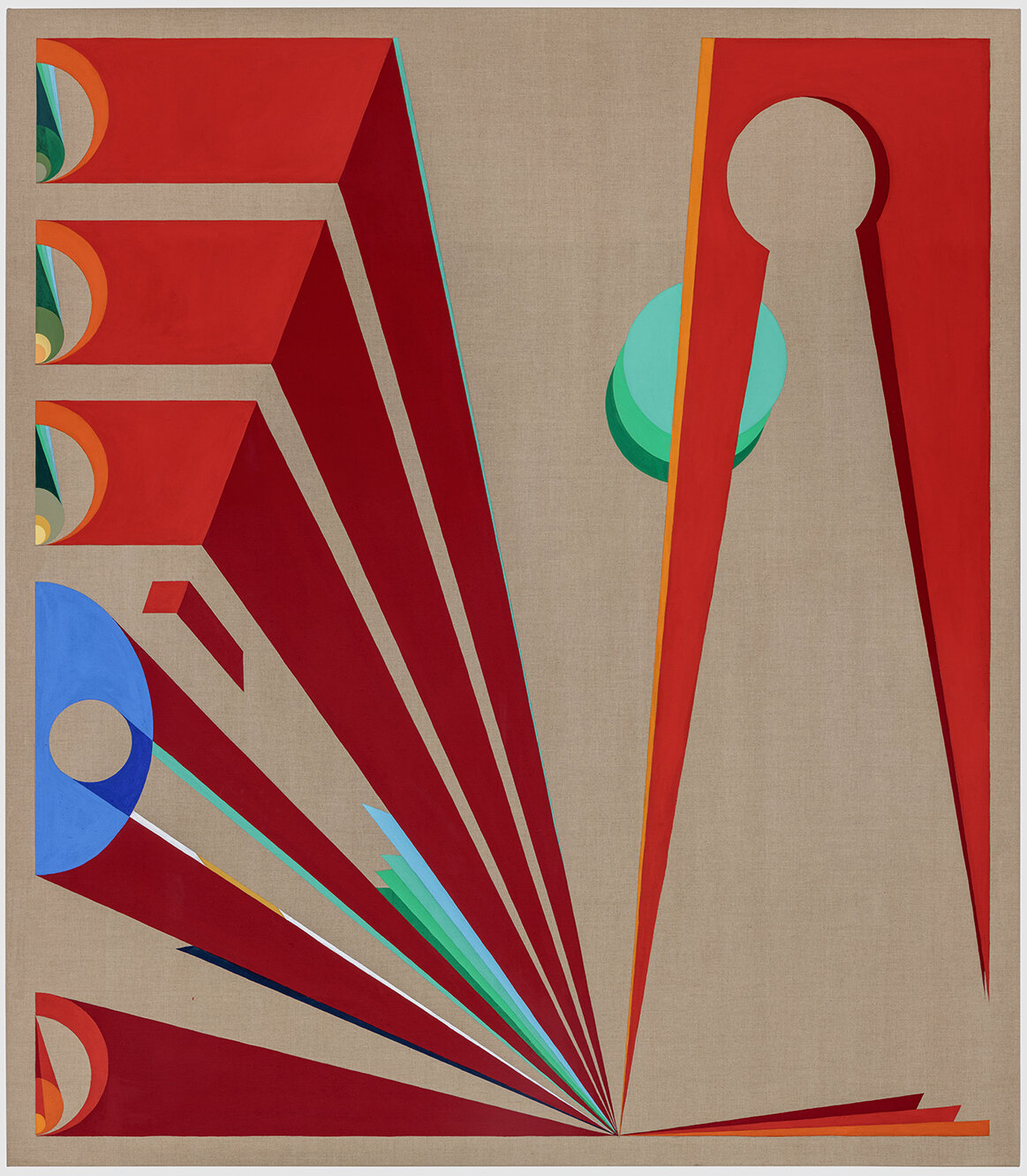 One of the amazing things about art is the power that shifts back to the creative. With that power, I think it's the creative's responsibility to ponder how the onlooker can glean something from the art. Of course, it's impossible to control a feeling, but to convey a concept or deeper thought, even if slightly hidden in meaning, is a way of challenging our way of thinking to bring about future change.
I was very much interested in the work of Eamon Ore-Giron, a Los Angeles-based artist who manipulates simple shapes to create complex compositions that almost look like tapestries. Eamon takes inspiration from a plethora of art forms, including Incan jewelry, Brazilian Neo-Concretism, Mexican muralists, Italian Futurism, and even Suprematism.
Scattered throughout we can see a dialogue with the past, but also the present and the future. That's what's so impressive about these works is that they are timeless. The fact that you can't pinpoint an era that these were produced is quite surprising. Eamon has referenced so many art forms of different eras throughout civilization that these are almost like pieces of folklore.
I'm truly in awe of these works and hope you will check out more artwork by Eamon Ore-Giron on his website linked below.