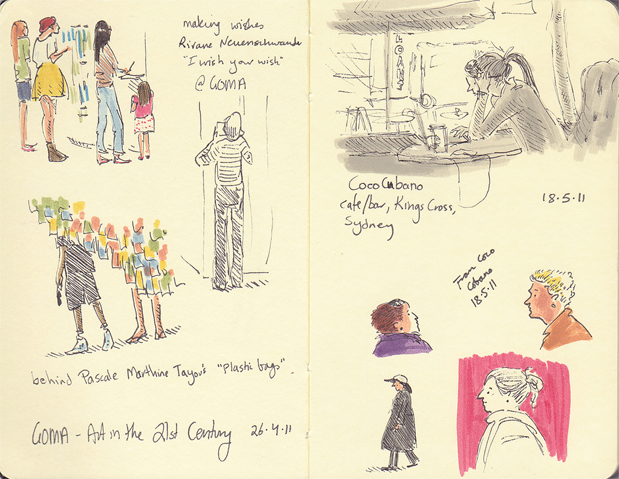 Illustration from Kathleen Jennings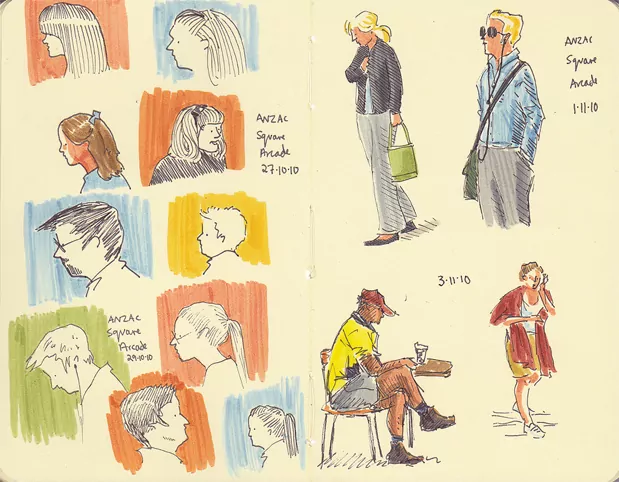 I came across these great little sketches from Australian artist Kathleen Jennings earlier which provide a really personal introduction to the thought process she undertakes when creating new work. In viewing these it becomes quite evident that Kathleen takes her inspiration from everyday life, people and places that she happens to comes across, then later recreates these elements in her final workings in her studio.
Kathleen aside from her illustration projects is quite the multi-disciplinarian as she takes work on as both a translator and a lawyer. It must be quite refreshing to be able to switch things up with work, and I'd imagine that her illustration gives her a lot of joy away from the intense atmosphere that working as a lawyer would naturally entale.
It's always inspiring to peel back the layers of a creative project and see all the background work that goes into the finished article, be it through film or sketches. Creativity comes in many different shapes and sizes but surely one of the most purest forms of expression has to be through pen meeting paper. If you enjoy these head on through to Kathleen's blog and see what else she has to offer, I'm sure the rest of her illustration work won't disappoint.