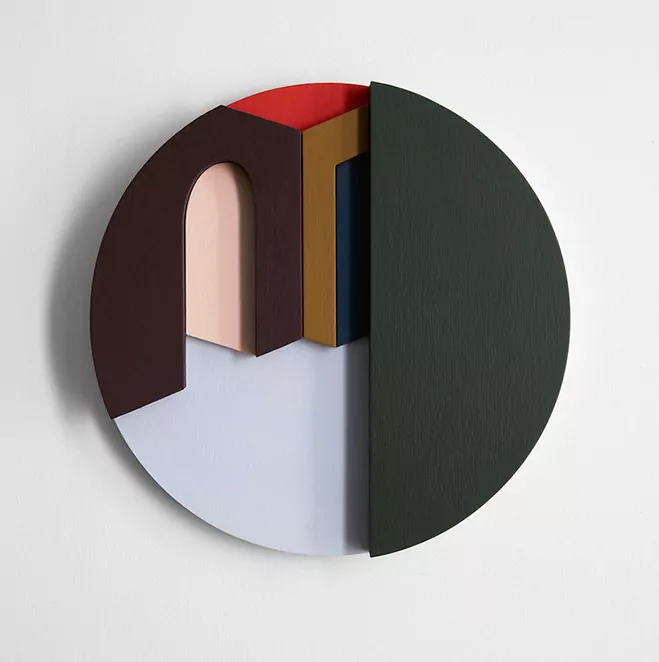 Real, Remembered & Imagined – Wooden Relief Assemblages by Emily Forgot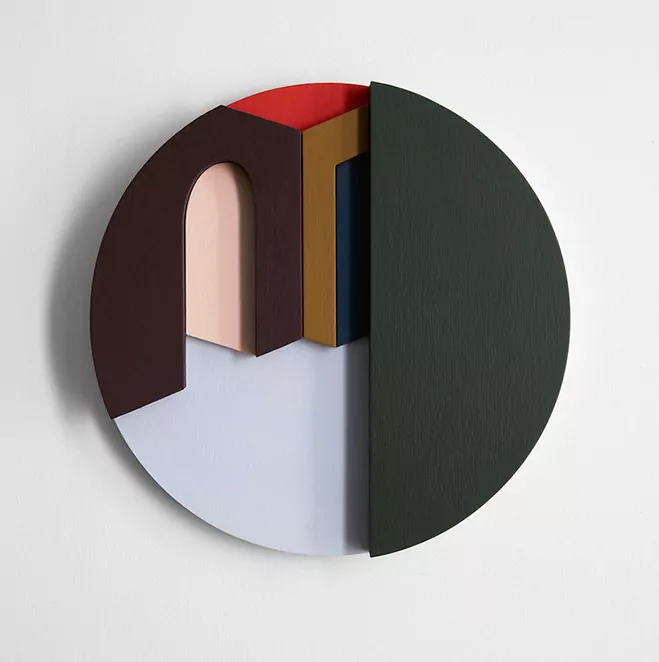 It's interesting to think about the placement of shapes and how they can be representative of real life scenarios or express some kind of graphical language that we can relate to. I suppose architects are exploring these themes all the time, looking at ways in which objects can be combined to craft functional spaces that can ease the pain of living what is essentially inside a box.
Emily Forgot is a London based designer who has put her knowledge of the art, design and illustration fields to create a series of wooden relief assemblages that are geometric and bold. Her first series was created in 2016 for a solo show titled 'Neverland' that explored "interior and architecture both real, remember and imagined". This series here is a recent extension of the series and sees further exploration in this experimentation, showcasing how the different forms align and how the colours and shapes create a tension or harmony.
Surely a human trait is to search for some kind of meaning in any form of art work, that's probably one of the main reasons why these particular pieces intrigue me. It's fun to look at them and to pick out the different architectural elements. Here are a few of my favourites but more work can be seen on her website linked below. Enjoy.