Stacking Shape – A Selection of Experimental Artworks by Sophie Smallhorn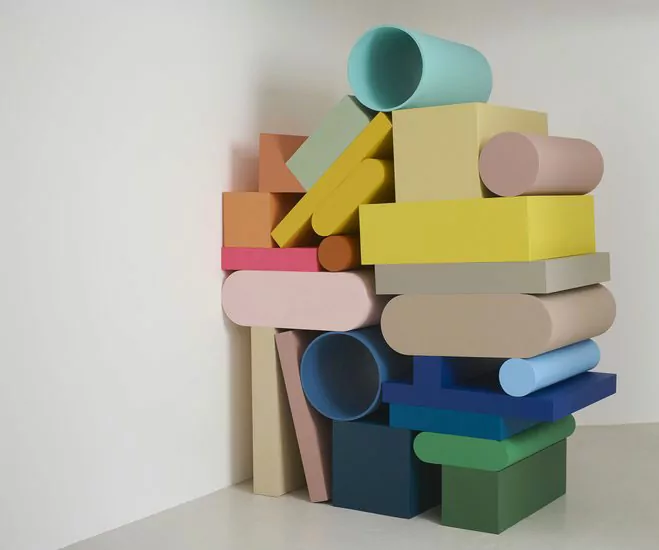 It's fascinating how people have unique perceptions on how shape and colour align. They say "beauty is in the eye of the beholder", and although I think this can be true there is something about the simplicity that attracts even those who are not artistically inclined. When there's complete harmony in a piece of art, or even a object for that matter, it creates quite an impact on our senses. We can debate about whether there's something in nature itself, a natural order of things that draws us in to these concepts as a species. I really can't be sure, but I do know this work by Sophie Smallhorn captured my attention and attracted me thanks to the clarity in her work and the experimental techniques that she's using.
Residing in London, Sophie exhibis internationally and looks to explore the relationships between colour, volume and proportion. I was especially interested in her 'making' page that shows some of the processes behind her work. It's inspiring to see all the different pigments in her studio and get an idea for the painstaking work that goes in to all her artworks. The stacking and ordering of shape, also how colours compliment or clash, is always challenged and is a key component in her process.
I think these values are something that we should all experiment with. This process can often lead to unexpected results, which in turn creates groundbreaking, visually appealing design that might hold on and stand the test of time. I present a selection of her work here for you to contemplate. Some of these pieces are paintings and others more sculptural, all though hold the common traits that I talk about above. Enjoy.