Watercolours & Visualisations – Abstract Paintings by Satsuki Shibuya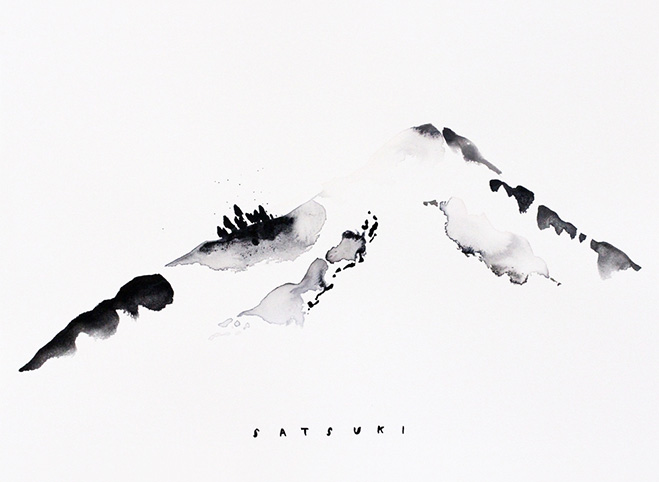 A common misconception with abstract work is that it's easy to create or that there's little concept behind it, but in my opinion it spawns some of the most meaningful work out there. I've talked a lot about reduction here in the past, and this idea that reduction can be applied to all creative mediums. Obviously reduction in design could be used as a way of simplifying manufacturing processes or systems, but in art it can be used in a totally different manner.
Artist Satsuki Shibuya proves this to be true in her fantastic online portfolio full of watercolour paintings all guided by spiritual or conceptual meaning. Living and working in Rancho Palos Verdes, CA she focuses on themes such as nature, energy and general aspects of everyday life, hoping to spark interest in the ordinary. I think it's also important to note that as our environments get ever more complex our urge will be to seek out simplicity, and in my opinion art is just another element of our surroundings that can be altered and adjusted accordingly.
For me abstraction is something simple on the surface that's been broken down in to a series of elements, but the detail and complexity behind it is much more powerful. You have to stop and think to get a real idea of what's going on, it also sparks creativity in the mind and makes you look deeper at the painting. I think this is exactly what Satsuki is wanting us to do. So why not go over to her website now to see more like this, you won't be disappointed.