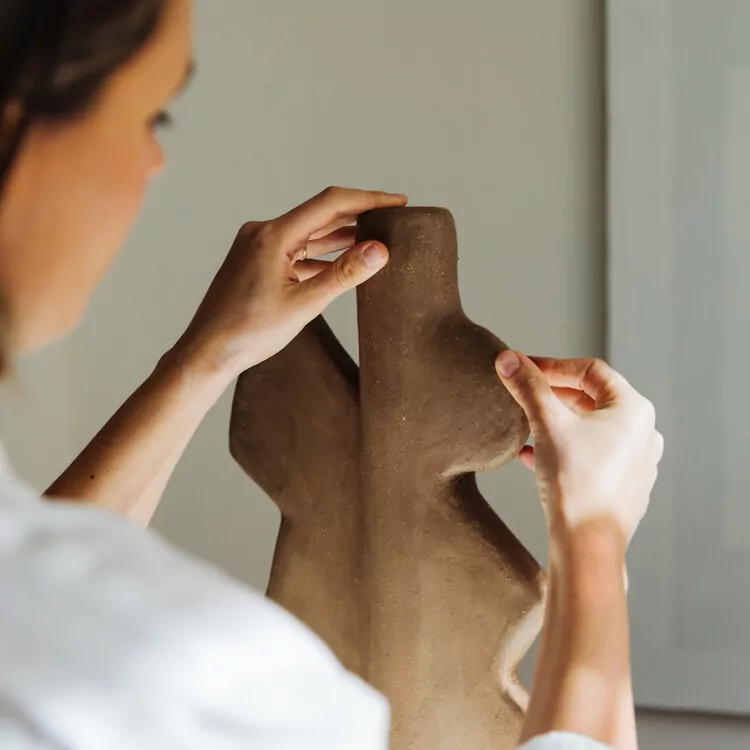 Idiosyncratic Artistry – Ceramic Lamps by Sarah Nedovic Gaunt
A table lamp is a useful object that can bring beauty to a room. Both the base and shade can feature unique colour and design elements that add a sense of brightness, even when the lamp in not turned on. But it is definitely an overlooked component of any space.
Melbourne based textile designer Sarah Nedovic Gaunt creates ceramic lamps bases with abstract shapes that are anything but ordinary. Standing out from typical round bases, these have points and curves that make them distinctly feminine. The neutral colors add a natural beauty that makes them work in a variety of decors.
Each one is handmade, and therefore, has its own imperfections and character. The sculptures are named after significant women in history in accordance with their feminine appeal. Some pieces feature a combination of curved shapes and flat planes, others more triangular with broad shoulders. The indents and bumps add to their irregular shaping and link to the making process itself.
Although modern, the natural, stoney aesthetic is so distinct that they feel as though they link to our inner yearning of "being near to nature". Pair them with small, simple shades that are effective in showing off the lamps' unusual shape and they would make an undeniable statement in any interior.