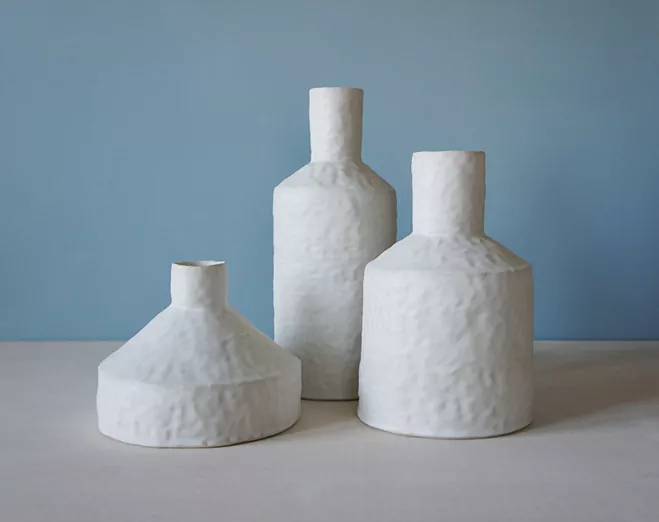 Pinching to Form – Hand Coiled Vessels by American Artist Giselle Hicks
There's an interesting aspect to craft and how the simplest methods can often be the most effective. Not only that but you can see the attraction to these objects by the way in which the viewer feels the bumps and grooves on the surface of the pieces, marvelling at how these might have been made and the hard work and dedication needed to make such an object.
American artist Giselle Hicks is originally from California but now resides in Helena, Montana. Here she uses a coil and pinch technique to explore both functional and sculptural shapes. Instead of fixing the small imperfections that are left by the hand she is embracing them wholeheartedly, coiling the clay in a circular motion and pinching the material upwards to craft these open forms.
Pinching in this way tends to create shapes that are more fluid, in contrast she has decided to choose to produce sculptures that are angular and quite aggressive in their joining. This contrast of simple colour with imperfection makes for a unique vibe that I'm happy to present to you all here today. I also hope you will view Giselle's portfolio on the link below as these are only a small percentage of the nice work that she has made over the years. Enjoy.