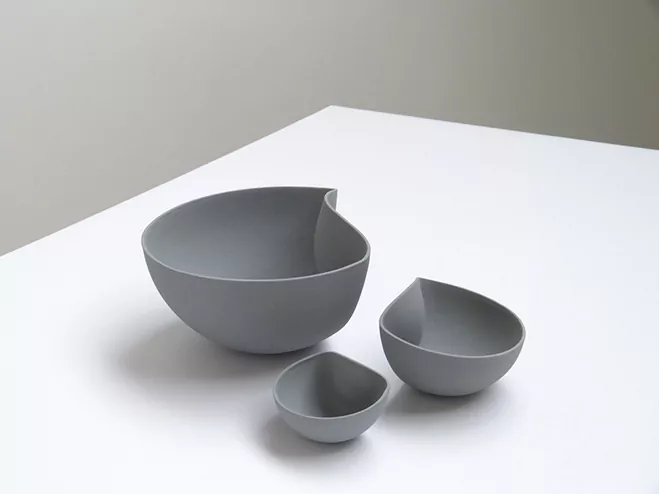 Pure Line and Shape – Cast Functional Wares by Ilona van den Berg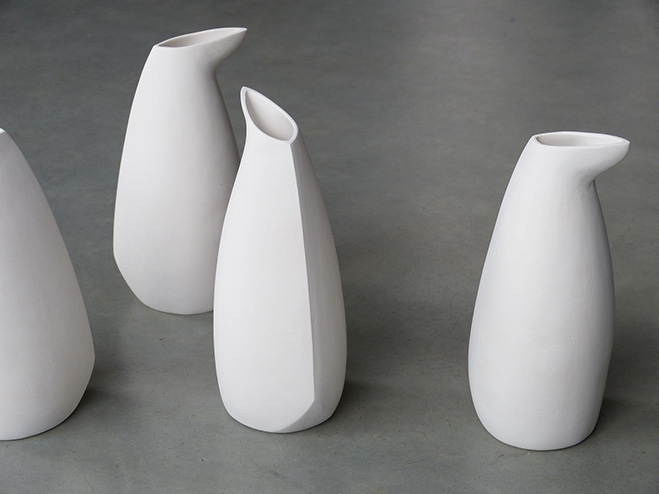 For someone who supports those that make by hand, casting functional wares is quite an intriguing process. It's easy to link this form of work to mass-production but actually there's a lot of skill needed to make and design moulds, alongside the tedious process of shaping, sanding and polishing the object appropriately. Take for example the Carl Aubock workshop, who use the complex method of sand casting to get the desired shape and character for his bronze sculptures and homewares.
Designer Ilona van den Berg is slightly different in the way that she goes about making her work. In turn she's able to produce works that are unusual in shape, but due to the nature of casting these can be repeated. You can see this here in her collection of shaped bowls and vases, where the form is not everyday but still has a sense of functionality.
Ilona's goal is to "touch people with purity and soberness", creating something that is beautiful to the mind and eye, functional but at the same time as aesthetically pleasing. I'm sure this Belgian maker has many more ideas up her sleeve, so I'll be patiently waiting to see what else she can produce in the near future. For now, enjoy some of her designs below.