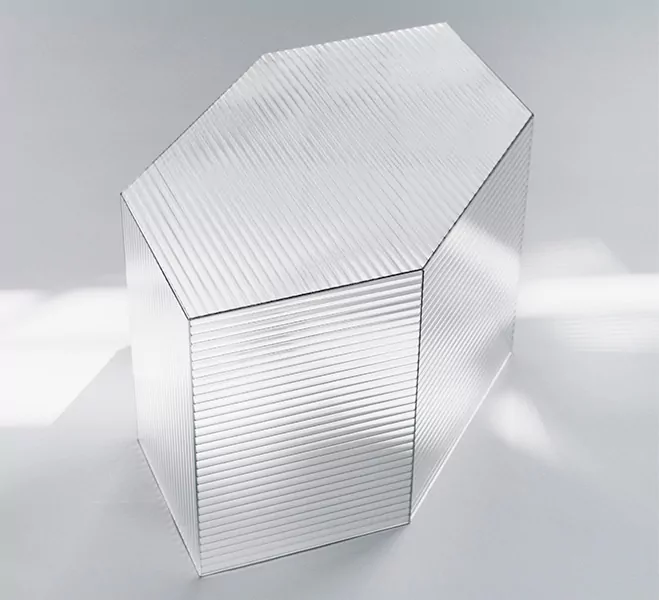 Anamorphic Objects – Reed Glass by Swedish Designer Staffan Holm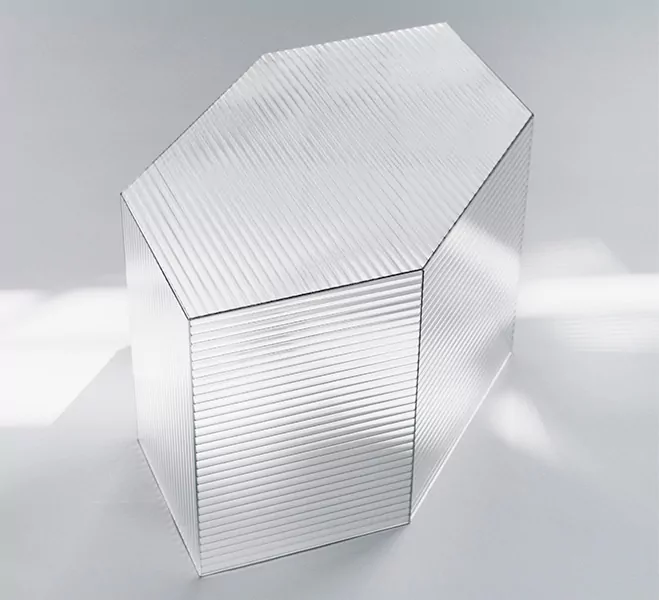 It's a little strange looking back through the archives on the blog. I tend to find myself bumping in to designers who we've wrote about many years ago. It's interesting to see how they've developed their skills and in what direction they've travelled in. Sometimes you see a designer completely flip his thought process and go off on a tangent, but I'm also interested when a creative sets a perimeter on his design and experiments within that.
Staffan Holm is a designer who we previously highlighted for his furniture, but he's since gone on to design a variety of objects. This particular collection is part of a series titled 'Anamorphic objects', which is about exploring movement in everyday objects. In this series you will find sculptures made from glass, some come in the form of everyday objects, such as a lamp or a table, and others are made solely from wood.
Glass seems to be a material that formed many of his thoughts around this series. According to the projects description it all started with a conversation with one of Scandinavia's top glass artists, Micke Johansson. After much experimentation they were able to push the material to new levels, experimenting with movement. I picked out his reed glass to showcase here as I think it's really contemporary and offers a different take on flat pieces of glass. Here's a selection of imagery from this series by Staffan Holm, you will find more from his Anamorphic Objects collection on his website that's linked below.