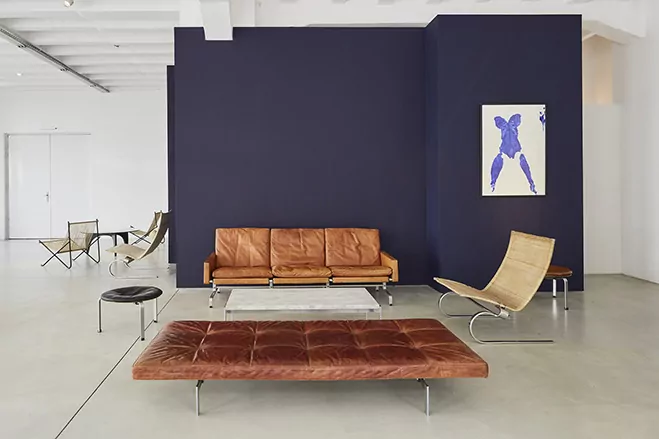 Construction & Craftsmanship – Furniture by Poul Kjærholm at Jackson Berlin
Having spent the weekend in Copenhagen, it's been great to explore Scandinavian design in greater detail. The city itself is absolutely fantastic and is full of inspiration, this time I ventured out of Copenhagen to visit Ordrupgaard Museum and the fantastic Louisiana Museum of Modern Art. Both are a must see if you're ever in Copenhagen. They are quite far to travel to but the work and surroundings are particularly special.
One thing I noticed was the fantastic furniture on offer in pretty much every shop and gallery I walked in. From Arne Jacobsen to Finn Juhl, there's so much on offer in the furniture department. So when I came across this recent exhibition at Jacksons in Berlin which showcases the works of Danish furniture designer Poul Kjærholm, it made sense to post about it here.
On show is a selection of furniture that showcases Poul Kjærholm's unique understanding of construction and craftsmanship. There are rare designs that were made for experimental purposes, others produced for friends and family. I'd urge you to watch the video below, in which they explain about the materials that he used and why he used them. It's quite fascinating to hear and think about. Enjoy.