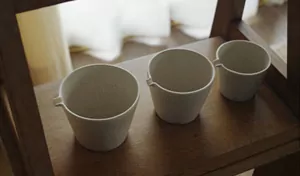 Artists and Works at Katakuchi-Ya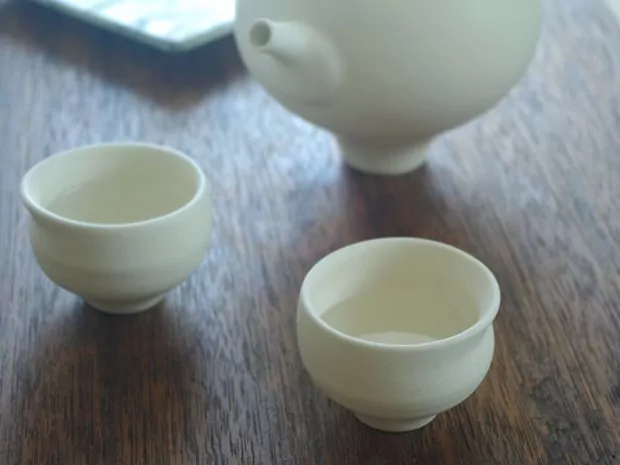 Easy breezy on the ceramics front, I've been holding onto a stack of artists and creatives that I wanted to highlight over the next coming weeks. This specific site and work that I'm highlighting today could have given me many options but I decided that since I've got quite a variety on the go I'd showcase a round up, plus a few of the images were a mixed bag in size so I had to narrow down my selection. But I'm sure you guys and girls can go across to the website yourself to check out the other imagery, all of which is pretty amazing.
Katakuchi-Ya is an online shop that stocks and sells ceramic items from different artists in Japan, some are more rustic than others but they've all got this handmade feel about them. Something that's quite special. Katakuchi is actually a 'functional ware', mainly used as Sake vessels, but it's also used for other purposes such as serving food in a bowl or putting some flowers in a vase. While unused Katakuchi is placed on display as an individual piece. The project Katakuchi-Ya was started by Mie Oya, who when visiting an owner of a wood furniture shop showed her a rice bowl made by a Shigaraki ceramist, a plain earthy bowl, which she liked a lot. After that Mie became fascinated with these craft wares and opened Katakuchi-Ya to share her passion with as many people as possible. Over time she felt that it was her duty to showcase these artisans and introduce people to their works, which are often out of sight and hard to find.
What I find inspiring about this concept in general is the fact that she's kept it pretty low key, she's got a mixture of different artists and creatives but she's stuck to one particular field. I'm a massive fan. As stated above these are by a variety of Japanese individuals so it's hard to really pinpoint one that I liked, I pretty much enjoyed all of them to be honest, but I selected some imagery to summarise the shops selection. I was hoping to write a bit more about the stoneware and wood fired objects but I think I'll leave you to explore through the link below. Enjoy.