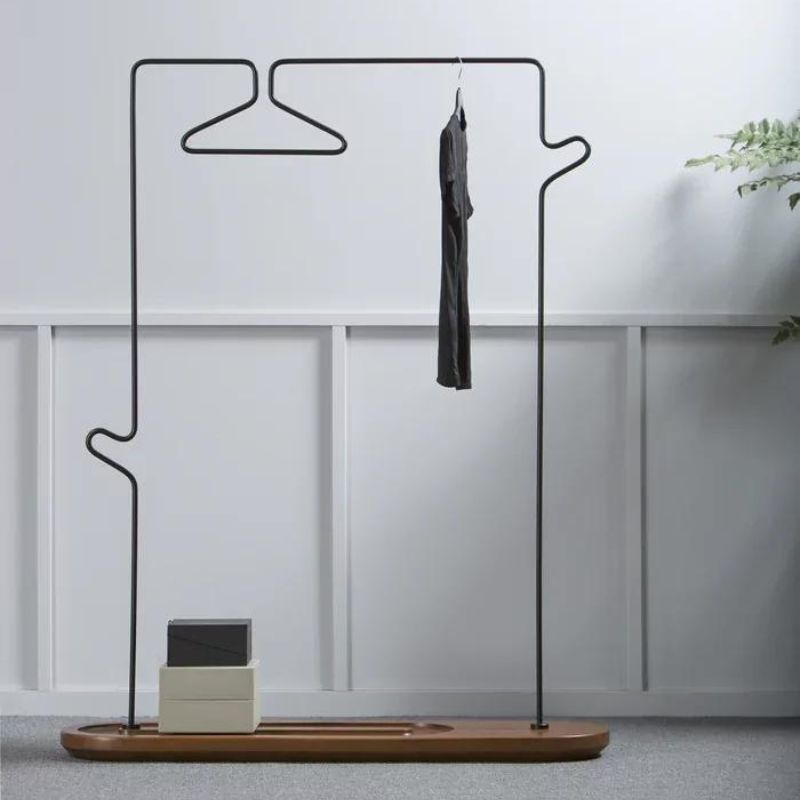 Elegance Meets Functionality – Pend by Hamid Bekradi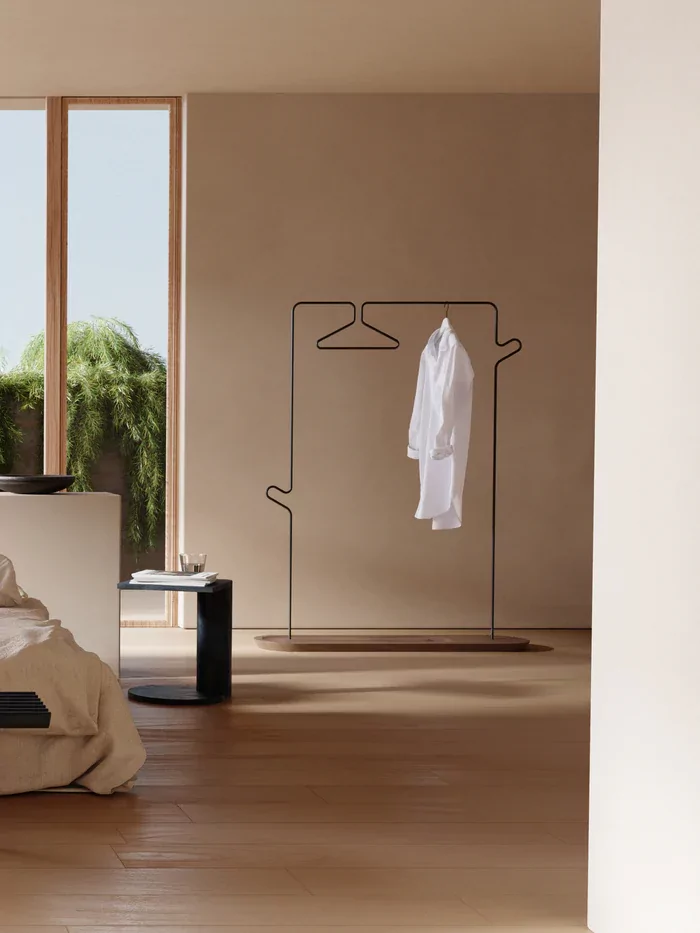 In the world of interior design, sometimes the simplest creations can leave the most lasting impressions. The Pend valet stand, a masterpiece by designer Hamid Bekradi, is a testament to this philosophy.
At first glance, it's a seemingly straightforward piece, held together by a solitary steel tube. Yet, beneath its unassuming exterior lies a perfect blend of refinement and functionality. The stand's design is a study in the art of minimalism, making efficient use of its structure to serve multiple purposes seamlessly. Its metallic line elegantly cuts through space, transforming into a hanger, coat hooks, and rack, all in one.
Crafted from steel tube and finished with a teak-stained solid beech base, Pend is a testament to the power of simplicity and thoughtful design. It effortlessly combines form and function, making it not just a practical addition to any space but a piece of art in its own right. Hamid Bekradi's creation reminds us that true elegance often lies in the simplest of forms.