Simplicity from Above – The Awa Light Fixture by Fumie Shibata
Today's trends in light fixtures celebrate simplicity. As such, clear glass pendant lamps are leading the pack. They provide a melding of industrial and rustic designs that are perfect for eclectic and mountain inspired decor.
The AWA light fixture is a clear pendant light that stands out for is unique stylistic elements.
Designed by Fumie Shibata, the pendant lights are called AWA, named for the Japanese word meaning "a ball from air wrapped in liquid", or bubble. The vision was to create lighting that looks like soft glass that retained its shape after being inflated. True to its mission, the pendants appear as if they are balls floating in air.
Other stand out features include the smoked glass look. This is another style that is trending in modern lighting designs. Subtly smokey shaded glass adds an air of sophistication to minimalist looks while bringing some color into the décor. Shibata's AWAs are available in clear, black and brown shades of smoked glass that will work well in any color scheme.
The shape is another feature that does not go unnoticed. Shibata plays with geometric shapes adding rounded edges that bring a soft elegance to her lighting. The lights are all rectangular in shape, yet some hang longer than others. When hung in a set, the various shapes and lengths are sure to create a unique look.
The finishing touch may be the addition of metal and wood parts made to look like glass stoppers. This lends to the light's floating, balloon-like appearance.  Adding an Edison light bulb plays up the rustic appearance and is the perfect contrast to the contemporary design.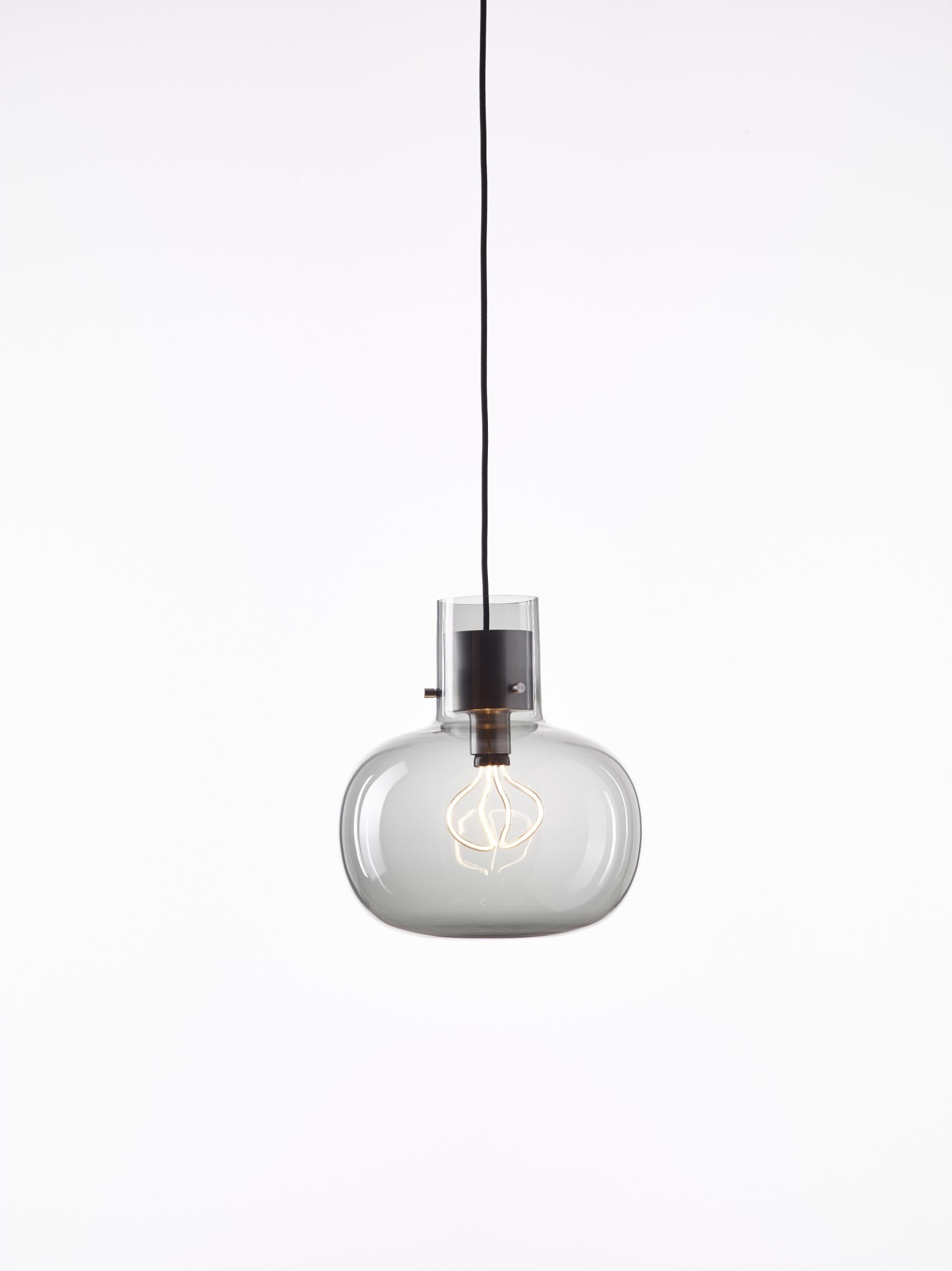 These pendant lights bring the kind of peacefulness that may be evoked by watching a hot air balloon float away on a warm summer day, or watching the sun set on a hot summer night. Its hanging features mean it will not take up space in your home and it will lend to the minimalist look you are trying to create perfectly.