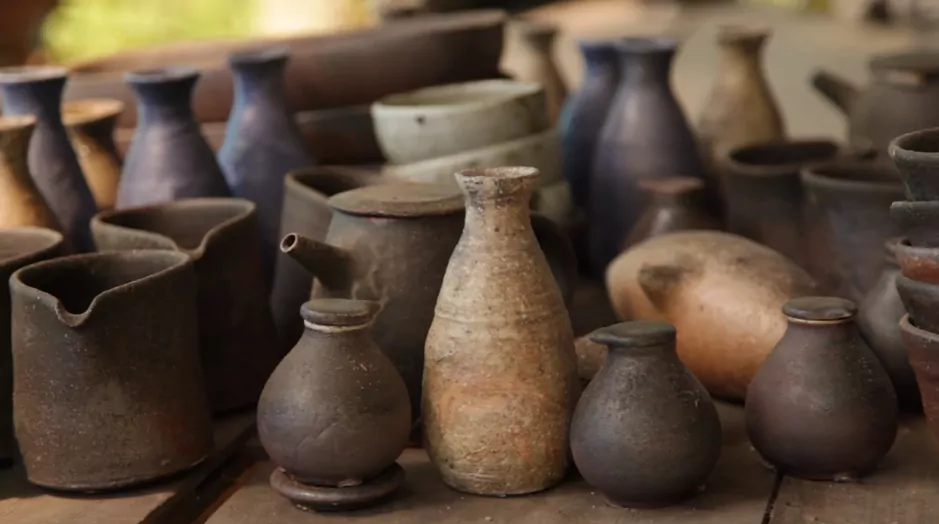 Finishing with Potter Koichi Ohara
Currently I'm experiencing withdrawal symptoms from the potters wheel, as the studio we attend locally is closed while the owner takes a well deserved holiday. Although I can't actually get involved myself for a few weeks I've been enjoying watching others undertake the process earlier today, so hopefully when the time does come to flick the switch on the wheel and sculpt a shape in my hands I'll have further knowledge and understanding of how to achieve that perfect shape.
One video in particular that I was appreciating lots, partly because it documents an element that isn't always covered as much as throwing, is the stage after the pots have been fired in the kiln. For this we're returning to Japan, a place where in many places ceramics and pottery is considered an integral part of the culture and day to day life. Tonight we revisit potter Koichi Ohara as he unloads his own kiln. The firing process for this individual takes on a much greater significance than the majority of modern potters here in the West, with the reason being that Koichi only undertakes this concluding stage four times a year.
You've got to have such respect for these individuals who entrust months of work into a series of fires, I can't imagine what the anticipation must be like when it comes to opening the doors. The frustrations of unsuccessful fires must really motivate these individuals to prepare as well as they can and control the firing to the maximum that is possible in the future. To give us somewhat of an inkling of what's involved Gemmism have put together this short video that coincidently happens to be the fourth edition of a series we visited previously. Once the fire has been started there are no breaks for Koichi for almost two days, so thats forty hours in total with no sleep, he constantly has to feed the fire and maintain its temperature on his own.
If you'd like to watch more on the firing I'd recommend checking back with the Gemmism series over on Vimeo, in the meantime I've placed the fourth film just below which sees the review of the completed pots, aside from a brief wash and a scrub to remove any unwanted blemishes. This gives you somewhat of an overview of the traditional style of Mr Ohara, who is part of a fresh generation of potters found in the Tokoname area of Aichi Prefecture. Hopefully you enjoy this one as much as I have this evening, if you haven't had a go yourself at the craft I can't recommend it enough. Be prepared to get addicted though!