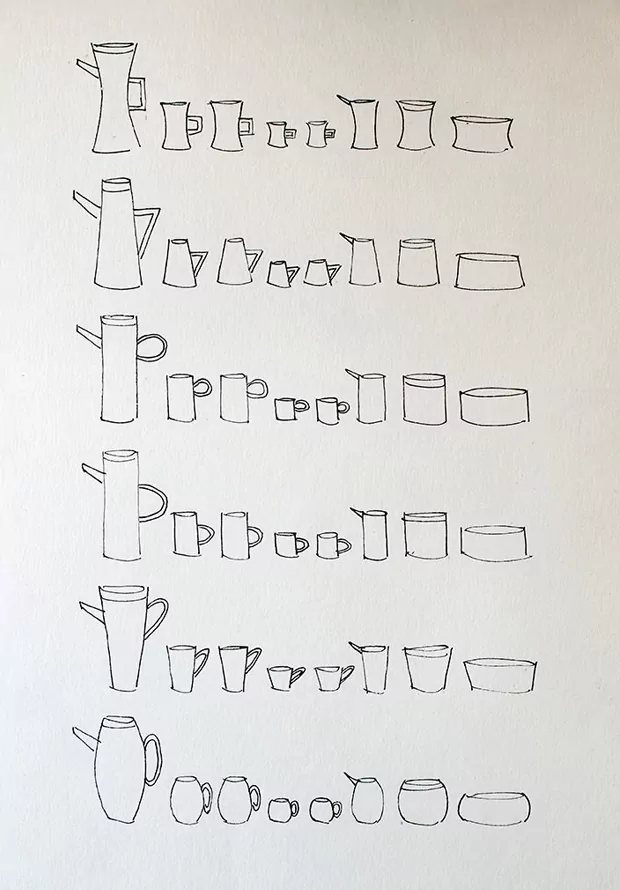 Inside the Billy Lloyd Ceramics Studio
Some of you may have seen that we're going to be changing quite a few things here on the site over the next coming weeks. It's fun seeing the development of the site that I started when I was a youngster, even to this day I still can't believe the changes that have been made and it's satisfying to know that we're narrowing down the subject quite dramatically. I feel clarity coming on. This new website that I'm working on should hopefully integrate more handcrafted objects and items that are very functional and useful in the shop, alongside making sure we highlight the makers behind each item. The blog and the shop will definitely be more cohesive.
So, as you can imagine part of my job is to go hunting around for some fantastic creatives who could be either part of our content schedule or involved in our shop. I feel very privileged to be talking to such talented people with inspiring stories and backgrounds, one individual I came across was Billy Lloyd from London who's a designer and creator. He mainly dabbles in thrown porcelain tableware and today I'd like to bring him into the archive and highlight his studio, making process and environment.
Billy has been emerging for a little while now, he graduated from Camberwell College of Arts in 2006 and completed a four-year apprenticeship with leading London-based potter Julian Stair. He established his own studio in June 2011 and now produces and supplies many galleries and special retailers with his understated thrown porcelain tableware. His aim is to make ceramic works that are intended for everyday use, functional objects that encourage us to re-examine our associations with the belongings we surround ourself by. Obviously I was amazed to see how closely matched our ideologies and aesthetic were to eachother, we must be very much inspired by the same things, I also liked how Billy looked at all the details and showcased a "less is more" type philosophy. His about page for example, which features quotes from himself, will help you understand where he's coming from and what makes him tick, I think you'll probably find you have a lot in common with him. I know I did!
Today I specifically decided to bring a group of imagery taken by the photographer Wayne Kirk, who's a very talented London freelancer. He dabbles in landscape and architectural shots so he's obviously transferred this across and has done a great job at conveying Billy's ceramic studio in London. This will give you an idea of what his environment looks like and how each piece comes together, in fact I'd highly recommend taking a trip to his facebook page where he shows the process of making a pot and working in different clays. I've not seen many potters do this sort of thing so it would be really cool to see a series of articles like this on his website at a future date. For all other information head to his webpage on the link below. Enjoy these superb photos of these wonderful simplistic objects.