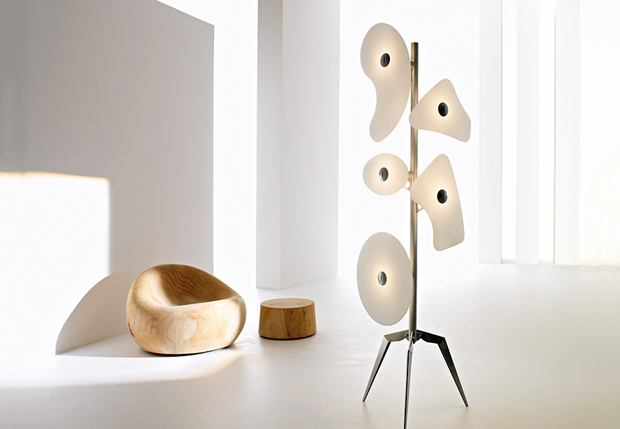 Lamps and Lighting by Foscarini
One aspect of my office that's severely lacking is in the lighting department, I'm pretty fussy, as you can imagine, and I've had a problem finding good quality lights that don't take up too much room. A Serge Mouille piece for example is beautiful, but they're very large and the price is pretty off-putting, there has to be different options out there that I haven't already seen before. Plus, it's not that often that you get a space big enough in a house where you can fit these sort of lights in, they look good in a gallery of some sort but never in a functional or homely situation.
On my travels around the web I came across a company that I've bumped in to previously named Foscarini, but for some reason I missed out on the gallery shots and haven't showcased them here. Time for that to change. Foscarini was founded on Murano Island in Venice in 1981, their first collection of lamps by Carlo Urbinati and Alessandro Vecchiato were designed in 1983. As the years have rolled on they've had massive success collaborating with all sorts of designers, those lesser-known, and others that are well-known. But no doubt, each designer brings his/her own aesthetic to the table and ends up making a beautiful form and re-interpreting what we know as a lighting fixture.
Although I'm not one for elaborate things in the home, I do feel some of these are very much works of art, and could be interpreted as pure expression. Much like light itself, which flows and has no boundaries, the designers have made use of this and have created some wonderful polished designs. You even have hard and jagged edges that really spray the light out at all different angles, such a mixture of different shapes and sizes. I think the photographs below do a good job at showcasing the lighting and offer a glimpse at what they would look like in a modern home, next to some beautiful furniture and interior goods, above for example with Gerrit Rietveld's Zig-Zag chair. Check out more lighting like this on the link below.