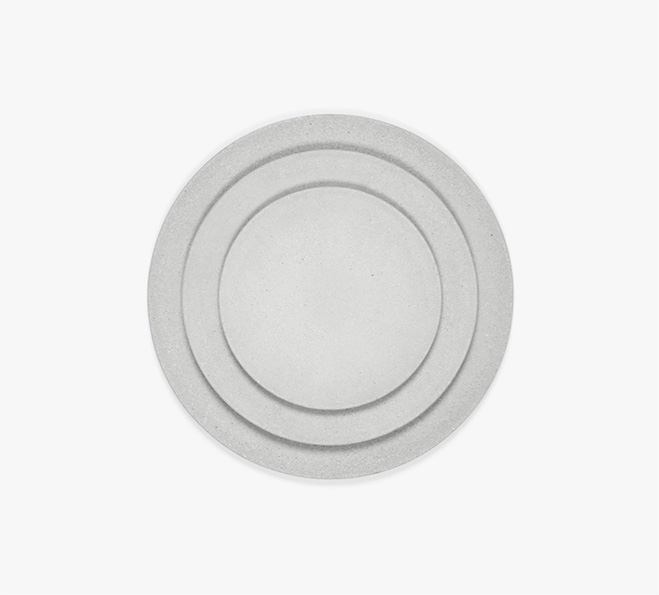 Material Experimentation – Tenue Plates by LaSelva Studio & Ivan Zuniga for MAS
I often talk about mixing and combining materials in the design process and experimenting with them to create an all around object that has balance and poise. Sometimes though it's the simple ideas that strike me the most, this one being designed by LaSelva Studio and Ivan Zuniga for MAS.
MAS is a Mexican company that specialises in the design and manufacture of concrete products. Tenue was designed in collaboration and is a series of dishes that explore the limits of concrete as a material. LaSelva Studio and Ivan Zuniga made them as thin as they could possibly be without losing the strength qualities of concrete. I think they've harnessed them very well and have been able to make a simple collection in a variety of finishes that would look great in any contemporary home.
Concrete is an intriguing material and is one that I would like to work with myself in the future. Japanese architect Tadao Ando specialises in using this material and I've always been fascinated with the way he's been able to incorporate it in to his architecture and make it look contemporary. Here are a few photos of this series, for more like this you can see their website on the links below.