Organic & Fluid Forms – Objects by Silversmith and Designer Lone Lovschal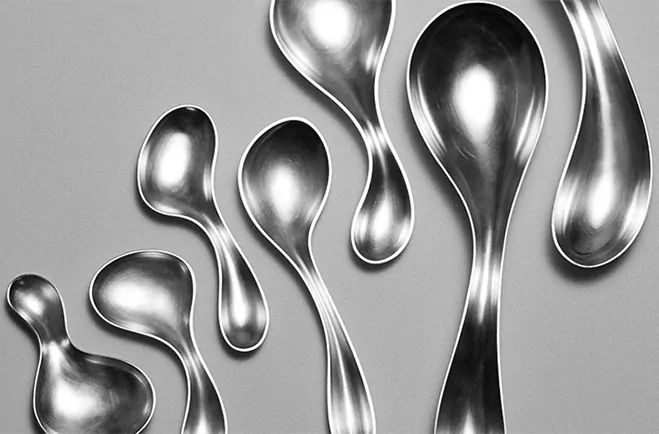 You tend to find that metalworkers often make their works very complex, using various techniques to include colour and pattern on the surface of the metal. I suppose you see this in a lot of crafts these days, it's that idea of stepping away from mass production and creating one of a kind objects. On the flip side you have the works made in Scandinavian countries, which seem to have this timeless feel which is aesthetically pleasing on the eye.
The work of Silversmith Lone Lovschal really intrigued me, not only are her skills in the field of metalwork impressive, she can also design and make works that are functional and beautiful. It's no surprise she was trained at Georg Jensen Silversmiths in Copenhagen, as I think many of these traits have been passed on to her own work but she has been successful in giving them her own twist.
By using organic and fluid forms she's able to create a silhouette that doesn't break on the eye, it also gives them the appearance of wanting to be touch and held. This is very important with tableware and is something all designers have to consider when approaching the design of them. Here are a few of my favourite works from her portfolio, more can be seen on her website linked below.