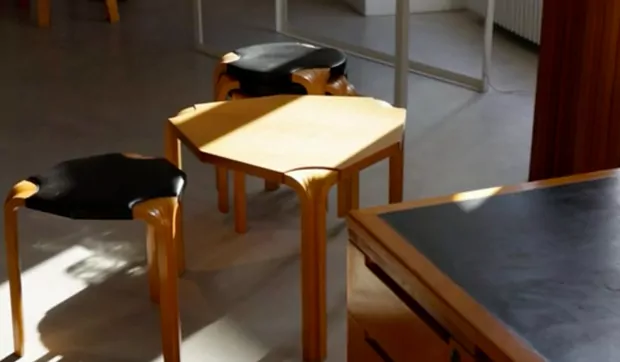 Short Film on Alvar Aalto Exhibition
I think the greatest compliment or recognition as a creative individual you can receive for your life's work is that it outlives you and continues to inspire others after you pass. One designer that refuses to go away in this respect is Alvar Aalto, who Jackson's are currently highlighting in a small exhibition in their Berlin wing. The classic approach to design that the Fin took has insured his work oversees generation upon generation, his work really does epitomise to me what it means to create timeless design. I thought we'd join Jackson's today in celebrating Alvar's genius with this equally understated film and a handful of images they're currently displaying on their own website.
Of course if you are currently anywhere near Berlin or visiting in the next two months I'd make the effort to go and see Alvar's work up close and personal yourself. For the time being however I'm sure you'll agree we get ample glimpses of classic Aalto design in the film below, watching these over it amazes me to think that he designed the bulk of these from the late 30's onwards, they look so modern even today. I often sit and think to myself what would the great designers of Alvar's era create today with the development of production and advances in materials too. I'd like to think that someone of Alvar's intuition would find further purpose and efficiency for what's available today, perhaps challenge this throw away culture that has developed a bit more than the majority of contemporary designers.
I won't turn this into a rant, I think you can all see for yourself through what we compile here the sorts of creatives we really believe in. On the contrary there's many great designers out there passionate about making more significant objects through reducing their creations down to the necessary components and perfecting these details. Jasper Morrison springs to mind, Naoto Fukasawa also, and looking more mainstream, Jonathan Ive at that company called Apple that you might of heard of. The work of all these individuals I'd like to think will also stand firm against the test of time, in the meantime however please join us in celebrating with Jackson's the life of a dedicated visionaire, Finland's Alvar Aalto.