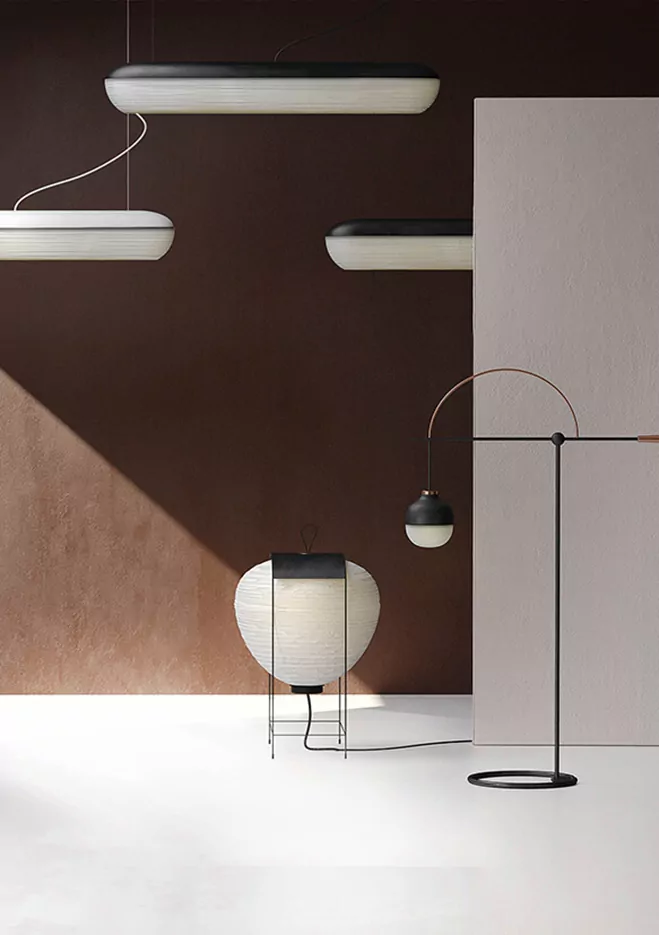 The Perfect Balance – Lighting Collection by Taiwanese & Finnish Studio KIMU
I've been admiring these works by Kimu Design and thought they would be perfect to share here with you all here. Kimu consists of three designers and is a collaborative effort with one of them working in Finland and the other two in Taiwan. Being inspired by and having links to these different cultures is a key element in their work, it's also a strong focus for them to use the cultural identity in these countries and bring it forward in to this modern day and age.
'The New Old Light' is a series that they've been working on this year and keeps them on their journey of finding new soul in old living objects. They used the traditional form of an oriental paper lantern and matched it with western aesthetics, hoping to bridge the gap and create contemporary lighting that can stand the test of time and be used in everyday life.
I myself have always been attracted to these paper lanterns, there's something quite beautiful about the simplicity of them, both in form and material. So to see Kimu take this icon and adapt the style to a contemporary setting in a subtle way was quite surprising and intriguing. I hope you like them too and will view the rest on their portfolio below, you can also see other works that they have produced in the past. Enjoy.