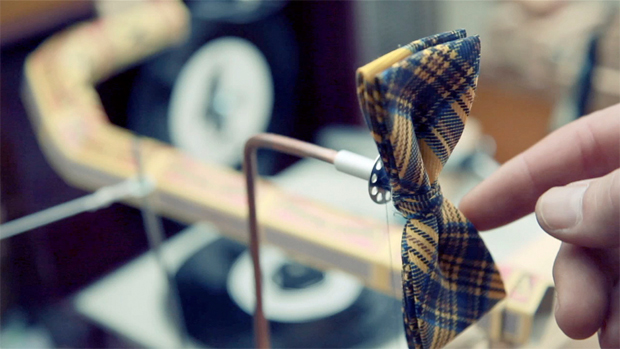 Melvin the Mini Machine by HEYHEYHEY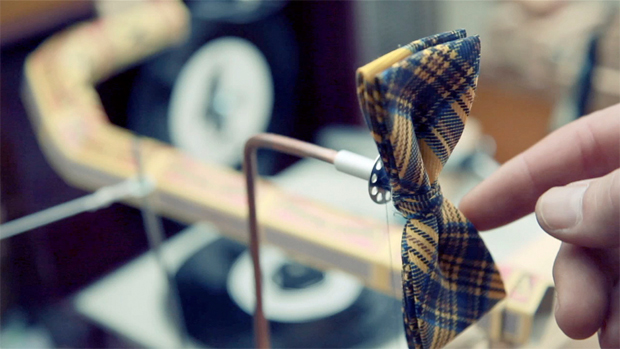 Say hello to Dutch collective HeyHeyHey and their latest project which is a Rube Golberg machine designed to entertain, amuse and inspire. Melvin the Machine is in fact a development of a smaller scale to previous Mevlin's the team has built, with this edition being delicately constructed inside of two suitcases. On the surface these are really lighthearted and fun but when you stop and think about the design of a contraption like this you can't help but admire such a complex and technical system, this must have taken many days to complete.
I really loved their previous piece which was colossus in size comparison so scaling things down can't of been without increasing the difficultly of the construction. Melvin the second is much more delicate and intricate in his mechanisms – I would love to see how the team set about building this. From what I've read it seems that the collective shot themselves in the foot it terms of how successful the last build was. With high demand for the original Melvin at exhibitions and festivals it was simply too big and expensive to rebuild.
So with a new brief of a concise yet just as captivating contraption the team present us with a bite size build which is more suited to travel. It even features a little interaction with it's user in the shape of a postcard as well as featuring his own mobile device. I'm not sure how a suitcase will call home but this tongue in cheek project is just what the doctor ordered in the face of keeping our content diverse.
If you've not checked this group of designers out before I'd urge you to head across to their webpage and follow them for the foreseeable future. This is the type of project you could imagine going on in the Eames office back in the 50's and 60's, born of creative individuals simply wanting to challenge their minds and express themselves in the medium of fun. I really enjoyed this and I hope you all do too!