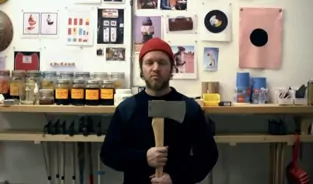 The Best Made American Felling Axe
Best Made Company have become very popular over the past year or so, they have taken something completely niche and in some ways quite 'boring', and have turned it into a beautiful piece of craftsmanship. Designed in New York City, they worked hand-in-hand with a fourth-generation American axe maker to fabricate and revive the tool from the ground up.
Every axe is individually numbered and is hand-painted/finished in their New York workshop. This film below guides us through the companies inspiration, and really gives us an introduction into who they are and how it all runs. Very interesting if you ask me. Watch on below.