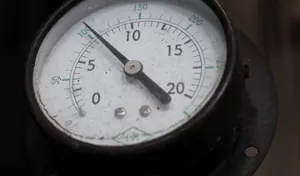 The North Face Journey To Sustainability
We don't tend to showcase too many mainstream brands here on the site, we are more into our independents usually but today I enjoyed this short film which highlights the good work of North Face as they strive to implement a more sustainable process. I think what most turns us off about the larger companies is they seem to be a little detached from the creation of their product, so it's refreshing to find an alternative where the brand has dedicated employees insuring transparency throughout the brand.
I recently read an article on company transparency that predicted that in the future it will be impossible to be successful without being seen to actively being doing "good" so to speak. Which I think is very evident in the video below as North Face move towards not only selling products for those that love to rome the environment, but produce pieces that are conscious of being friendly to our planet also.
In the film below we get to see the team visit the factory that produces their goods which is based in Taiwan. On an economic level I'm sure the Americans would like to see more of their production returning to the states, but in their defence I think when all your competitors head out of the country to produce things cheaper it takes a really bold person to convince everyone to opt otherwise.
Casting this issue aside I'd recommend taking some time to watch the film below, the filmmaker Renan Ozturk always puts together some captivating films for the North Face, particularly their expeditions which are packed full of beautiful scenery, watch on below and enjoy.