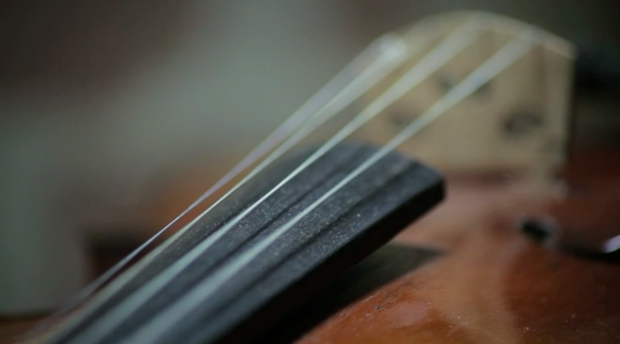 Violin Maker Melvin Goldsmith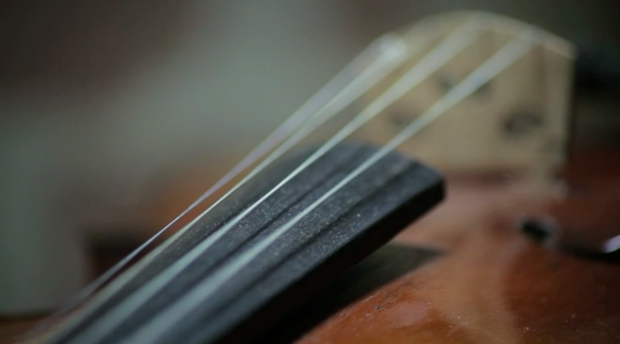 At lunch we both came across this short video by Crane TV that really captured our imagination, it's a piece which features violin maker Melvin Goldsmith. Melvin is a very talented man and made his first violin at the age of 12, his Grandfather taught him the ropes and happened to be a decent amateur violin maker himself. So technically he's been making violins for around 32 years which is quite astonishing if you ask me, and the process that he uses is very intriguing as well.
To make a violin he uses techniques that date all the way back to the 17th and 18th centuries, using his hands pretty much all the way throughout with most of the tools being old English tools which he inherited down from his grandfather. Melvin starts by cutting out the wood into template parts and then uses clamps to hold each section together, the surface of the wood is painstakingly shaven to sculpt the right form and body for the violin. After glueing the ribs and carving out the neck he'll coat the violin in four or five coats of varnish depending on the desired colour. Several coats of oil is also needed over several days to protect the wood.
In the film Mr Goldsmith says that he's not sure how it's going to play or sound until the finished piece has come to life, this is the moment of truth so to speak. He also mentioned about his job being a constant learning experience and that he learns a lot from what the violin players want and expect from him. I think this is such an important thing with a craft like this because at the end of the day it has to be functional as well as beautiful, ultimately it needs to sounds 100% right.
I'm a bit of a sucker for those tv shows where you can watch things being made and produced, even mass production, this little film below has that sort of feeling in some ways but it's even more personal which I like a lot. The fact that we can hear his thoughts and concerns makes that attachment with the object even stronger. I hope you like what you see below, currently Melvin's website page (found below) is under construction but I'm sure it will be a pleasure to view when it goes live.