A Nod to Scandinavia – The Bind Chair by Jessy Van Durme of Studio Klaer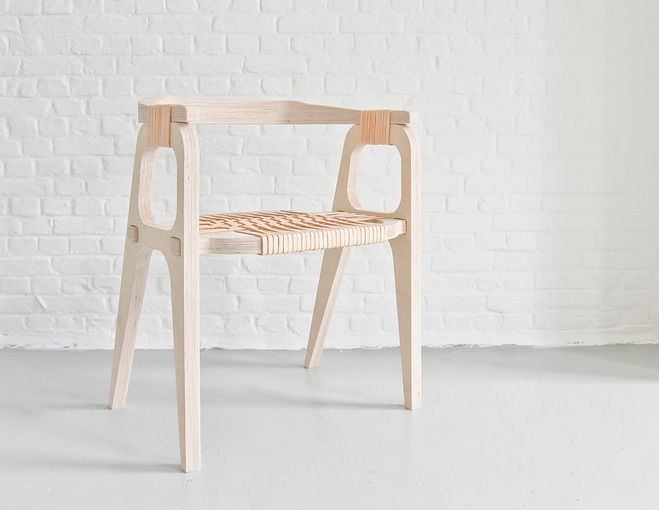 I've always been drawn to the weaving technique that Bruno Mathsson, Alvar Aalto and Jens Risom used in their own furniture design. They mainly weaved cotton or linen over the frame, but I've thought to myself a few times about the possibility of this technique being worked in leather instead. Especially since I'm an admirer of Danish furniture designer Børge Mogensen, I can imagine this thatched design on a simple wooden form would look quite striking.
I'm sure this is why I was inspired by designer and maker Jessy Van Durme, who was obviously on a similar wavelength to myself. Founding Studio Klaer in 2013, as an interior designer Jessy wanted to create simple objects and furniture that will stand the test of time. This particular prototype that I'm showcasing today is titled the 'Bind B1' chair and uses a similar technique to that which I talked about above, where the leather is wound across the frame to create a seat. Jessy has used this rattan technique to create a structurally sound piece of furniture that also adds an aesthetic twist.
The construction of the chair can be whittled down to just four elements (see the last photograph for reference), the legs, arm rest, seat and leather strapping. Leather is both softer to touch and will form to the shape of the human body. Overall a simple piece, as a prototype we obviously don't know if it's proven just yet, but I love the concept and aesthetic that's being pursued at Studio Klaer. Enjoy the Bind chair above and below, more projects can be seen on the website.