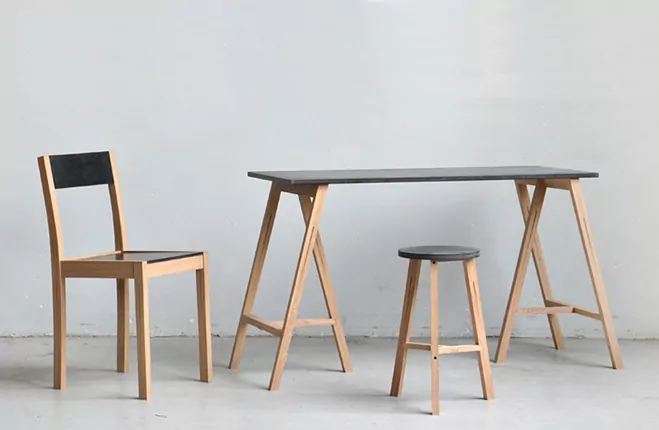 Research in Craftsmanship – Wooden Tables and Chairs by Steven Banken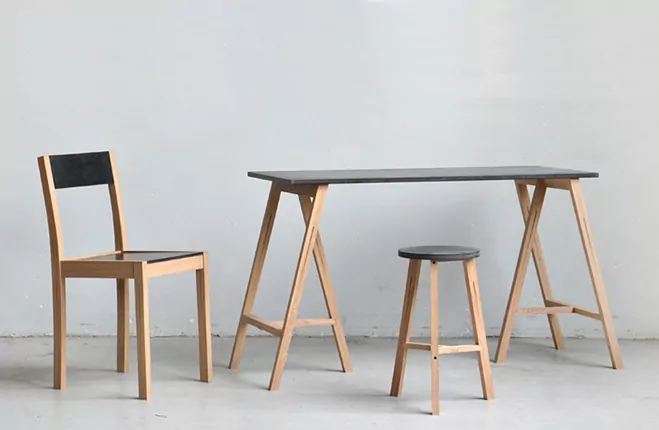 I always talk about looking backwards to look forward, which makes sense to me as we need to learn from those that have come before and build on these concrete ideas. In many ways craftsmanship has become more of a speciality rather than a necessity, which is through progression of machinery and efficiency in general, but I'm still intrigued at how these old methods of humans working with material can still be relevant in our day and age.
Take this furniture by Dutch designer Steven Banken as an example. He has researched craftsmanship and the possibilities of woodworking machinery to create furniture where wooden parts are partially sawn, then glued to create a curvature in the wood. You can see some of these saw cuts which stay partially visible in the final design here.
It's easy to see that Steven's method is to create a clear functional design that's guided by innovation in the field of woodworking. I was particularly impressed by his Tannic Acid project, which was used as a basis to colour different wood and experiment with unique finishes. Anyway, I'm very inspired by this creativity and I hope you are too. More like this can be found on his website linked below.