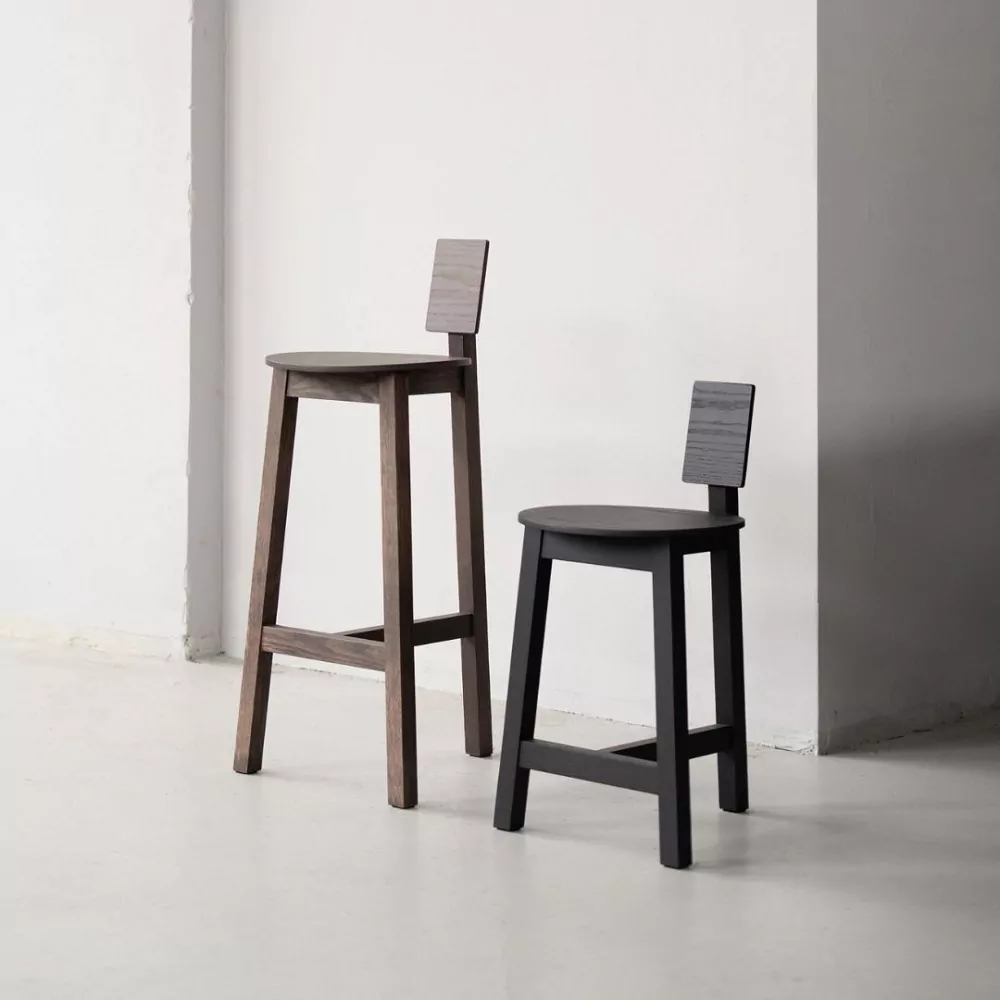 Aesthetic Mastery – Homage Stool by Note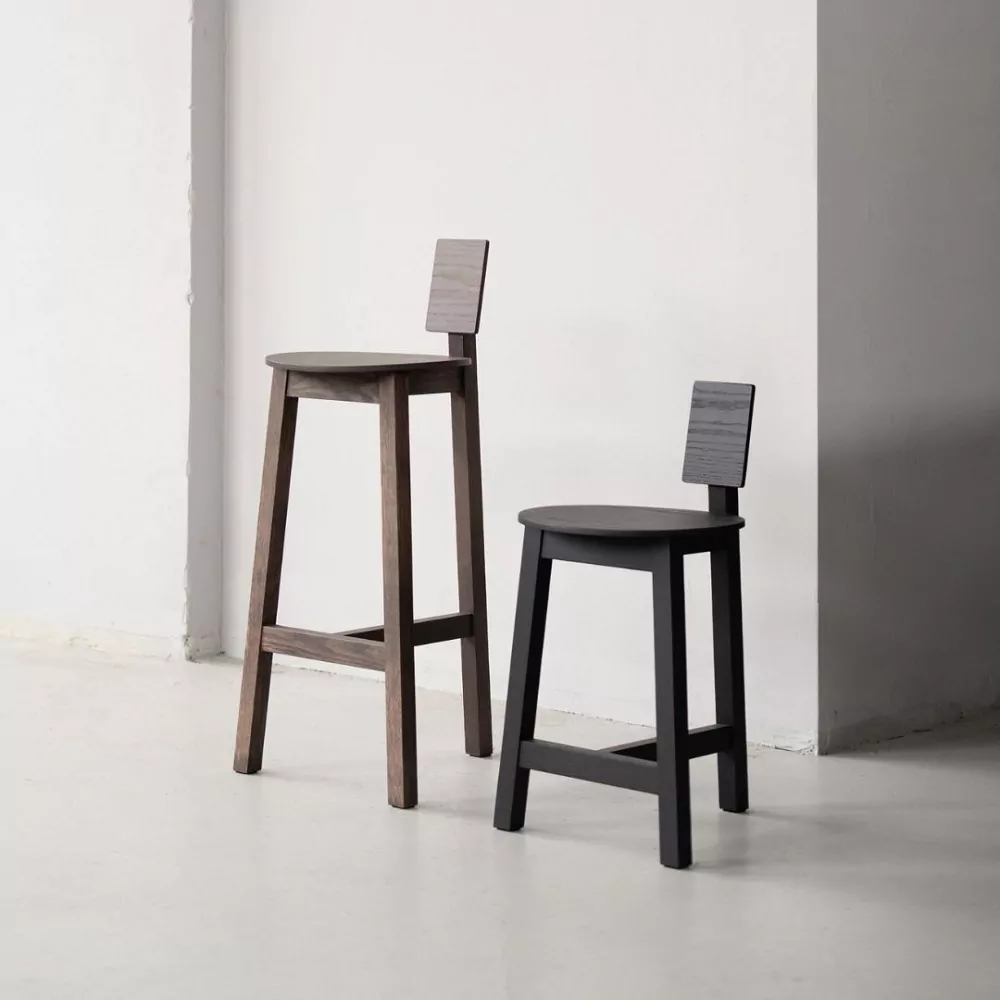 In the realm of design, inspiration can strike from the simplest of moments, giving birth to creations that resonate deeply. The journey of discovery often leads to remarkable finds, like the unassuming stool that captivated Note Design Studio during a design workshop in Saga, Japan. It's a reminder that even in the most unpretentious forms lies the potential for extraordinary innovation.
Note Design Studio's 'Homage Stool' stands as a testament to the power of minimalism in modern design. Its elegance lies in its simplicity, with a design that exudes an aura of sophistication while seamlessly blending into any space. What sets the Homage Stool apart is its distinct T-shaped junctions, meticulously repeated to support both the seat and backrest. This signature silhouette is more than just an aesthetic choice; it's a nod to nature's innate sense of balance and harmony. The stool's low and small backrest creates an inviting charm, inviting you to experience its comfort in various contexts.
The Homage Stool is an embodiment of the timeless design philosophy of Note Design Studio. It's a creation that embraces simplicity while offering a touch of artistry, a manifestation of their dedication to transforming everyday objects into sources of inspiration.