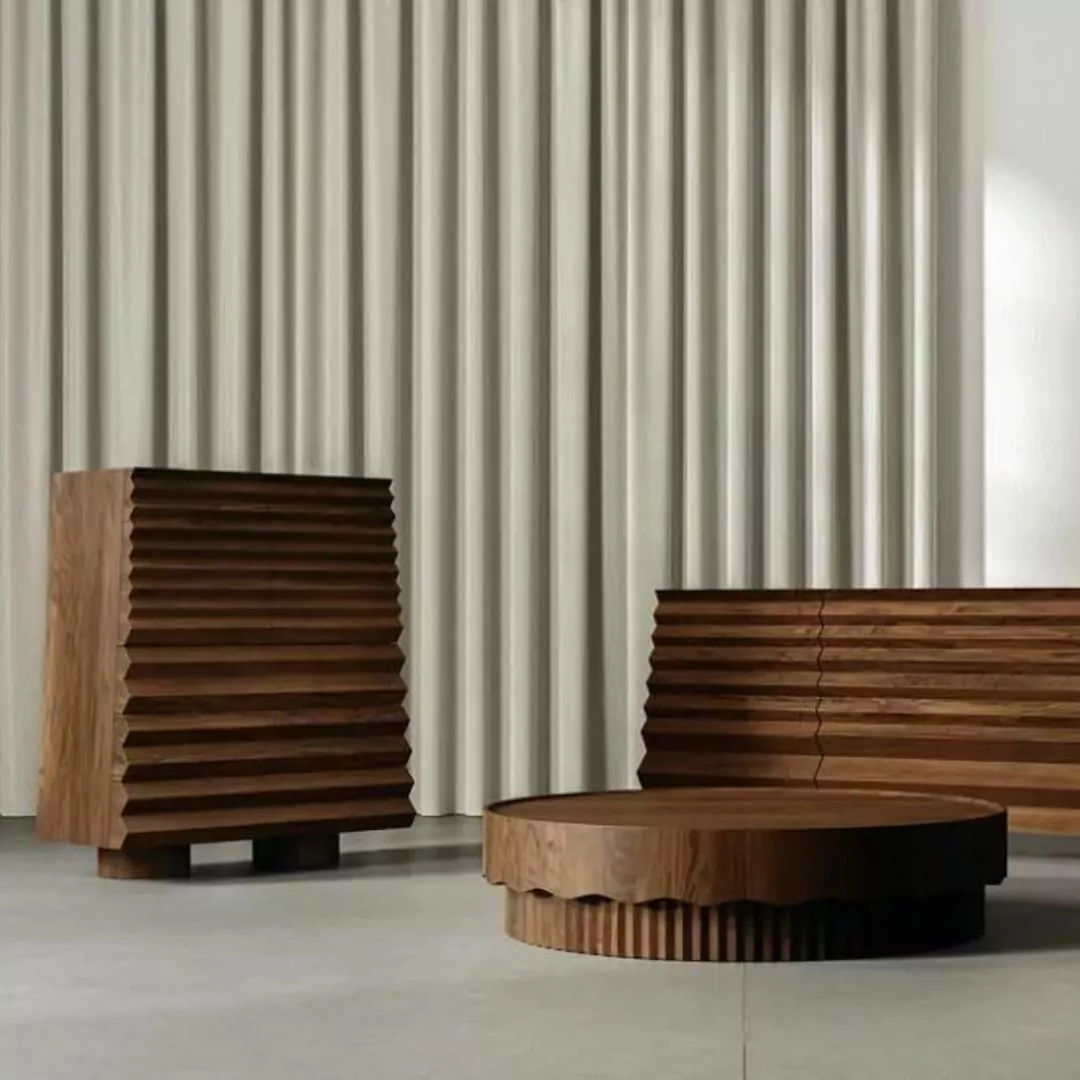 ECOU Collection – Furniture by Bogdan Ciocodeica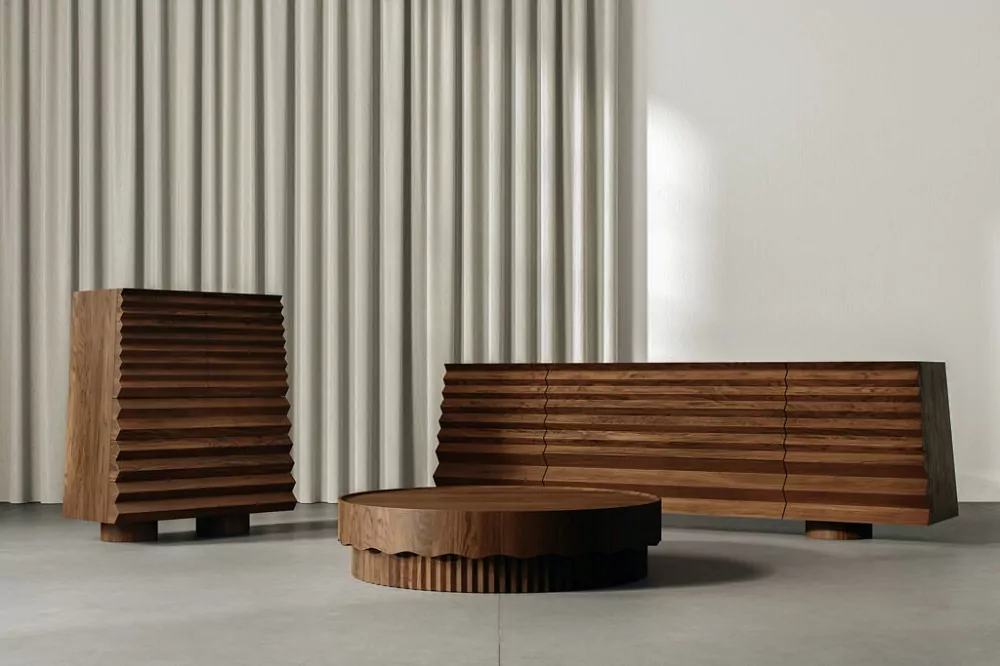 Established in 2015, Bogdan Ciocodeica Studio has carved out a niche in the worlds of architecture and design, focusing on public and residential interior spaces, custom design pieces, and captivating temporary public installations.
Ciocodeica's interior design projects strike a balance between minimalism and eclecticism, effortlessly weaving together architectural space, function, and the client's individuality. In contrast, his collectible design objects embody conceptual sculptural artistry, revealing a poetic and introspective spirit. These pieces represent a relentless quest for the essence of an idea in its purest form.
The ECOU Collection, comprising six exquisite pieces, is a testament to Ciocodeica's masterful craftsmanship. Including cabinets, sideboards, dining tables, coffee tables, bedside tables, and a room divider, this collection is a harmonious blend of walnut wood and the intriguing addition of Travertin. Notably, the design incorporates sloped and jagged edges, imbuing these pieces with an artisanal quality while preserving a modern aesthetic.
One standout feature is the room divider, which can be folded in three places, transforming into an elegant accent piece or a functional room divider, as per the user's needs. Meanwhile, the dining table is a bold statement, characterized by a low rectangular shape and those distinctive jagged edges, evoking the sense that it was hewn from a pristine forest.
In the ECOU Series, Bogdan Ciocodeica demonstrates his prowess as both an architect and a designer, delivering pieces that transcend mere functionality to become works of art. With a commitment to originality, quality, and a touch of the poetic, Ciocodeica's creations breathe life into spaces and redefine the boundaries of modern design.