Rich Colours & Materials – Furniture by Daniel Morrison of Yucca Stuff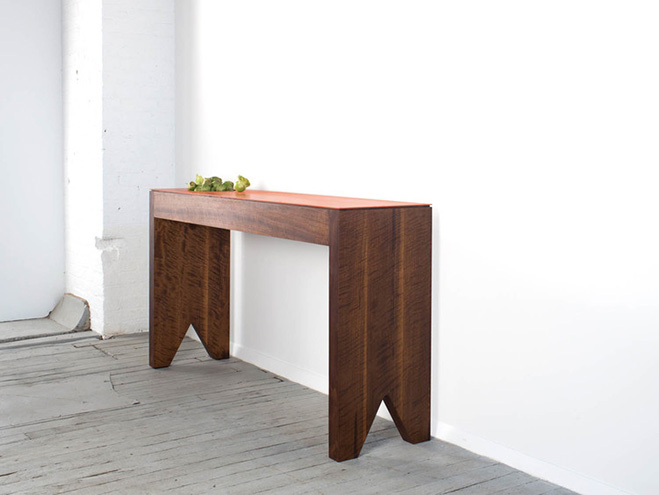 Although I really like functional furniture that sinks away in to the background, I'm also fond of craftsmanship and always appreciate the immense skill and precision needed to make such beautiful works by hand. Sometimes you even find work that not only has character because it's been handmade, but also has a simple aesthetic and can stand quietly in any environment. These moments where you can walk up and appreciate the craftsmanship but still revolve around them on a daily basis and feel like they're not demanding too much attention is really quite an achievement of restraint in design.
This week I bumped in to the portfolio of Yucca Stuff, a New York-based design studio founded by Daniel Morrison. Daniel is a former architect and looks to this as a source of inspiration for his furniture. His home state being Texas, he incorporates some of the rich materials and colours that are associated with this area, and each collection is named after the plants and rivers that run through Texas.
What I personally liked about Daniel's portfolio is the simplicity in his design, making pieces of furniture that can stand the test of time both functionally and aesthetically. Here's a selection of pieces I picked from his website, plenty more can be found on the link below. Enjoy.