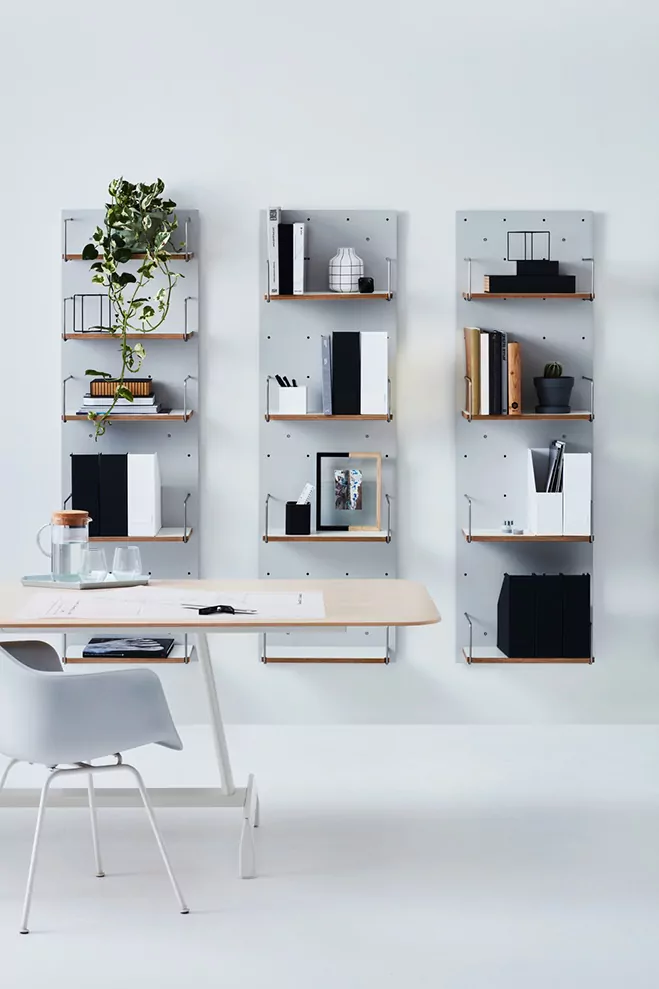 Functional and Adaptive – Wanda Shelving System by Australian Studio Cantilever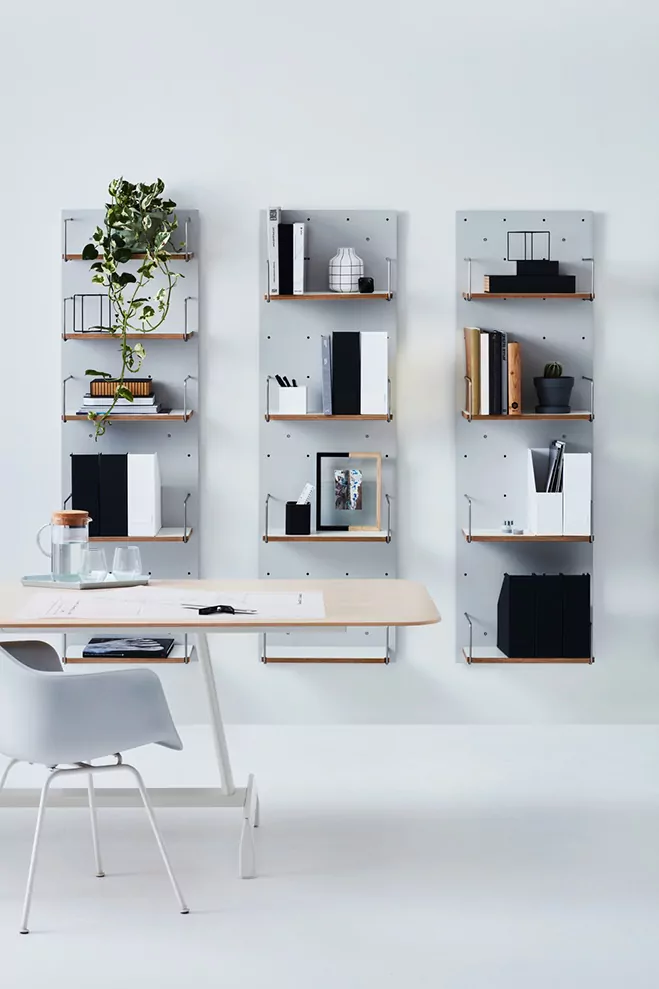 There are different areas of design that really grip me and are ones in which I tend to revisit on a regular basis. One of those sectors is shelving and furniture systems. I've always been intrigued by the way in which designers are able to make designs that you can reconfigure and change, modifying them for the users needs. This particular project titled 'Wanda' by Australian Studio Cantilever is a furniture system that is a panel-based and easy to adapt to your current environment.
Inspired by mid-century modern designs of the past, Cantilever looked to use sustainable materials and source inspiration from the Australian aesthetic and architectural landscape. Personally I like this design because it's playful and basic, in the sense that it consists of a backboard with holes in that makes it easy for the shelving and drawers to move around and fix onto. You are basically designing your own living space which I think is unique and quirky.
Hopefully by looking at this project it might give creatives some ideas on how they can design systems that can transcend time, as well as think about our ever changing environment, especially in this day and age. Here are a few photos of their collection, more can be seen on the page linked below. Enjoy.