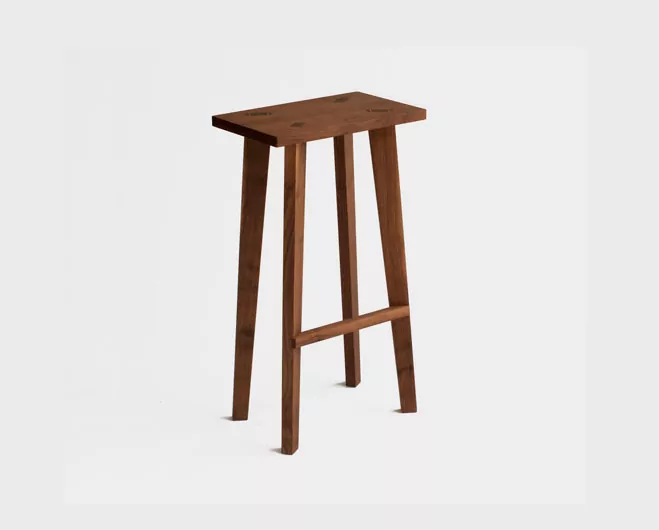 An Effortless Balance – A Selection of Handcrafted Furniture by Base 10
Being too rigid can be a way of stifling progression. In a sense though, when there are rules in place we at least have some kind of boundary that can be worked from. Even the most creative artists have similar distinct rules that dictate their workflow and, in my opinion, offers a concrete platform that forces us to create even when we're lacking inspiration.
Crafts are always interesting in this regard as you have the traditional skill set creating a kind of wall that you're always orientating around. This is why I wanted to bring forward the work of Base 10 founded by woodworker and sculptor Joshua Friedman in collaboration with Lindsey Muscato. Located in Los Angeles, the studio is influenced by Frideman's experience in Japanese woodworking and focuses heavily on crafting using traditional hand tools and techniques. Much respect for that.
It's great to see a couple working together and excelling in their craft by sticking within the so called "boundaries" at the same time skirting around them every so often to create timeless furniture that's aesthetically pleasing on the eye. We can see that here in this collaboration with Jennifer Yoko Olson for the UKB Chair and EKM Table and Bench. These works are designed by Olson for Base 10 Furniture with Joshua himself creating the joinery. Many of the pieces nod to the traditional Japanese style but still implement ideas of modernity, such as simple geometry and proportion. I hope you like some of their pieces here and will go on over to the Base 10 portfolio via the link below. Lots of inspiration to be had! Enjoy.