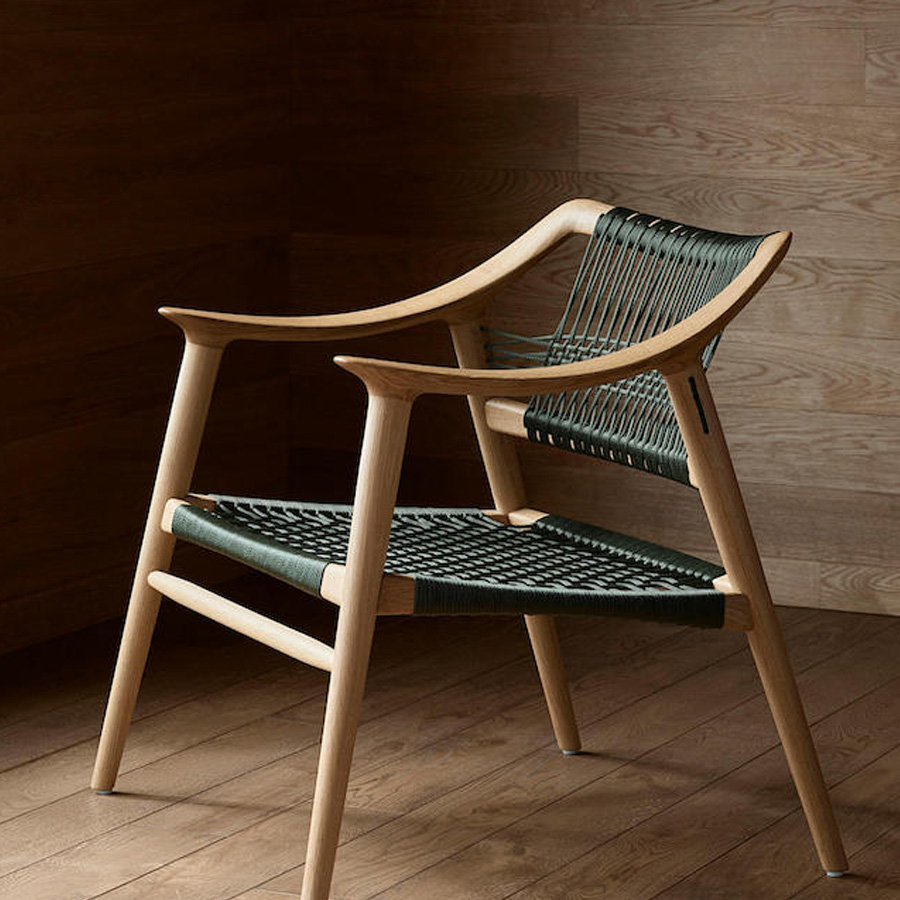 Design Classics – Bambi Lounge Chair by Fjordfiesta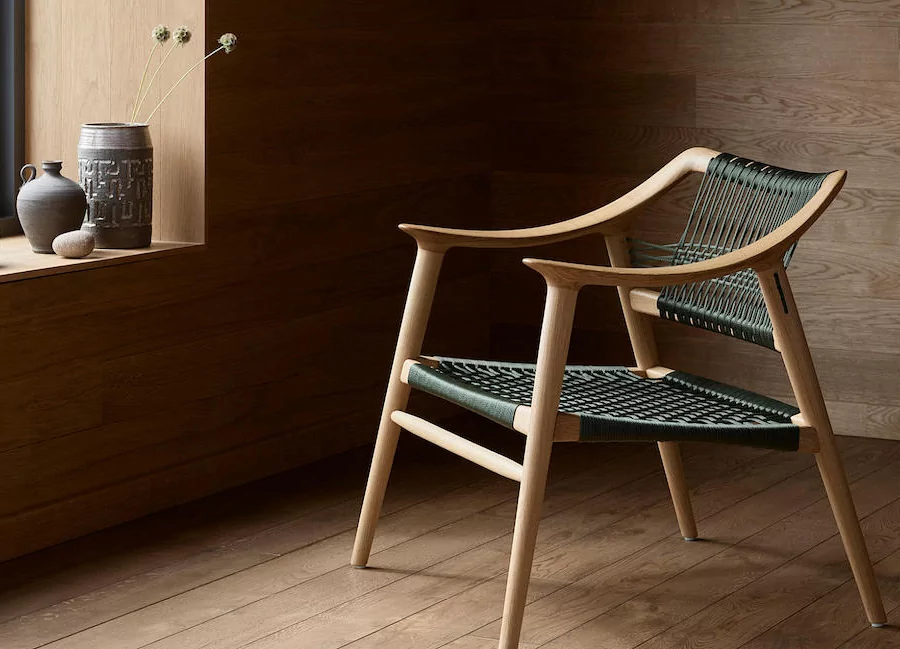 It's always fun analysing new furniture designs to see the possible connections to pieces produced in the past. The reality is that there are only so many forms that can be pursued when it comes to seating, to make something truly functional and beautiful takes great skill. A cohesion of simple elements.
Norwegian studio Fjordfiesta has been on my radar for a while now. I was introduced to their Krobo Bench that has a wonderful Japanese aesthetic. Designed by Torbjørn Afdal in 1962, this piece still looks just as modern today! You need to see it to believe it.
The Bambi series that's seen here is also exceptional and was designed by Rastad & Relling in 1955. As you can tell, Fjordfiesta has a great eye for selecting design classics and bringing them back to life. This particular project was made in cooperation with Oslo-based Utopia Workshop which is known for its retro design.
The Bambi Lounge Chair mixes that Scandinavian aesthetic with a Japanese vibe thanks to the swooping armrests that fall forward gracefully. Fjordfiesta has done a great job of showing us how Scandinavian Design never goes out of style and is still relevant even in this day and age.