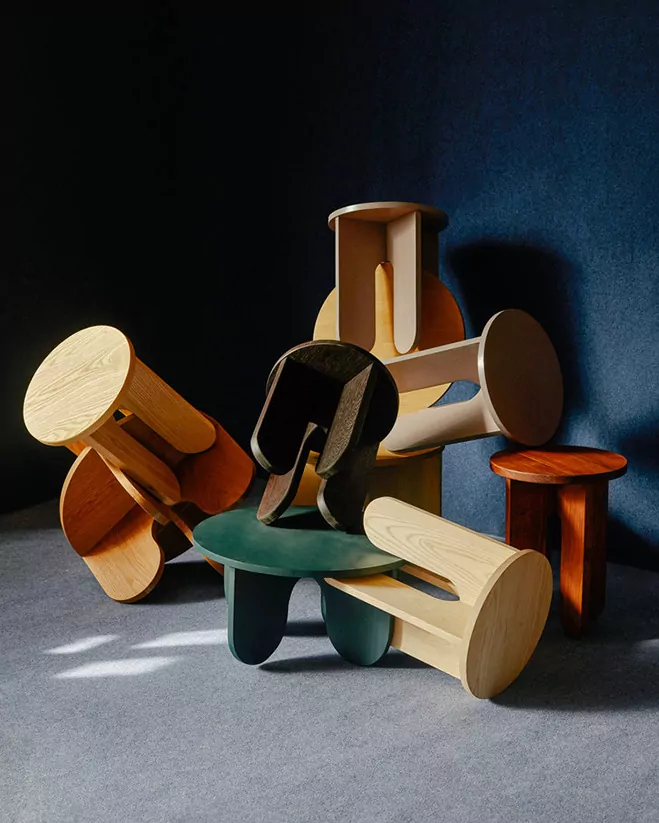 From a Common Base – Capsules Furniture Collection by Alfredo Lopez of OWL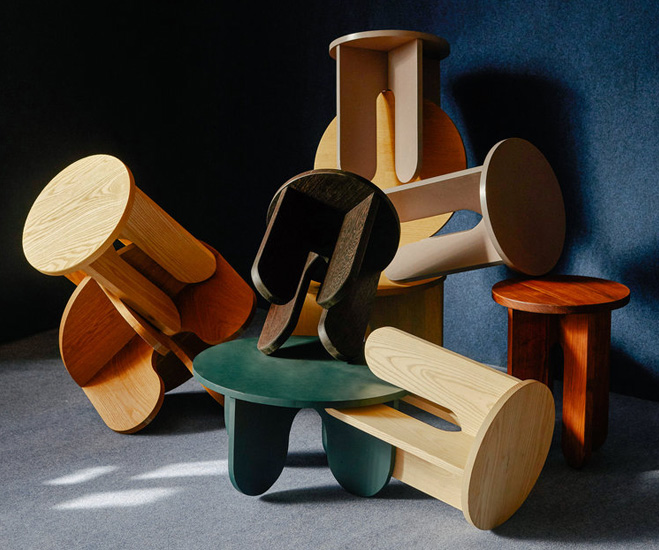 There's certainly a fine line between being mysterious and lacking information. Owl Furniture, a brand based in Spain, are in the former category and, although a little sparse when it comes to explaining their products, have let their beautiful styling do the talking. They certainly have a unique taste! Through their film photography they've been able to put forward a distinct aesthetic that's not just for show and guides the whole narrative behind the brand.
All pieces are designed and are hand built by Alfredo Lopez at his studio in Barcelona. The approach he takes will feel very familiar to that of any maker, working through various prototypes before settling upon an idea and progressing through to the collection phase. This particular series I'm pulling up today is called 'Capsules' and features a series of stools and tables that are produced from a number of different wood types.
The bold shapes really captured my attention and instantly made me think about the playful simplicity in them. There's also a high back to the lounge chair that's quite stunning. Two powerful circles, one for the seat and one for the back rest, both stare you down but are not intimidating. Just the right amount of fun! There's also an interlocking feature that I think adds to the overall vibe of the collection. Here are some of my favourite photos that I thought explained the series well. More can be seen on their portfolio or Instagram page linked below. Certainly worth keeping your eye out for them in the future.
owlfurnitureandobjects.com
instagram.com/owl_______/