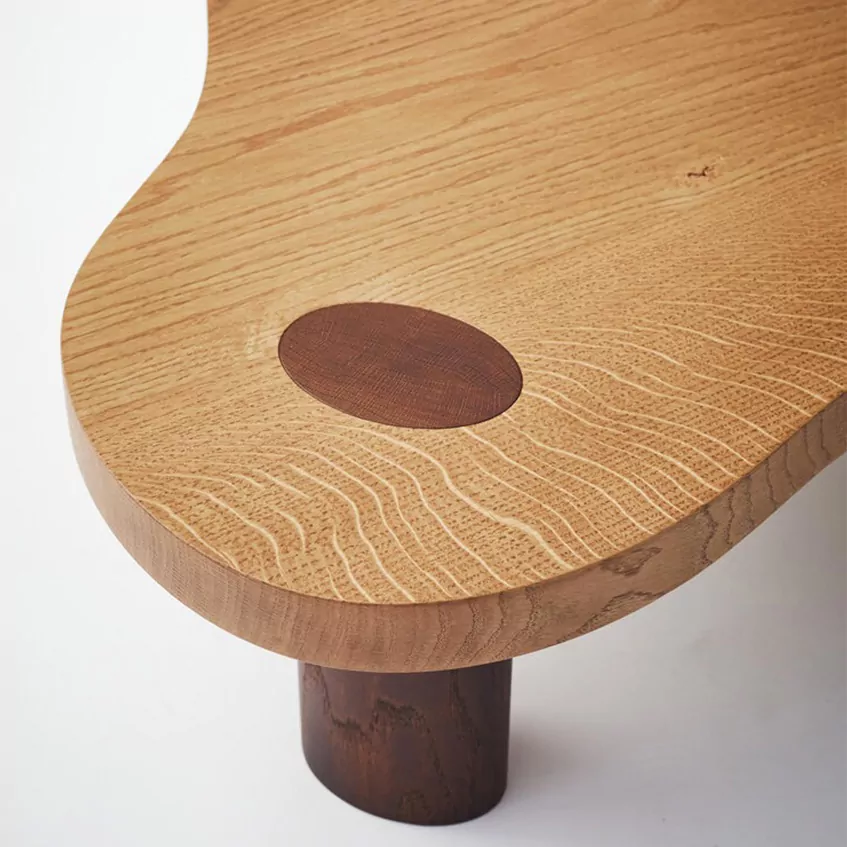 Fusing Design & Play – Cloud Furniture Series by Veermakers
There's a fine line between whimsical and something that veers more toward the tacky side. Saying that, I have to applaud designers who try to incorporate shapes of nature in to their work, as the risk is much higher. When it does succeed the pay off is high. One of those studios who I think has succeeded is furniture and accessories brand Veermakers, particularly their 'Cloud Series' that obviously references the beautiful shapes found in the sky.
Veermakers was founded by Liljencrantz Design in Stockholm in collaboration with KFK Cabinetmakers. After working together on various bespoke interiors they decided to create a range of furniture that will last for generations to come. I'm glad they did as we have work like this to show for it! So beautiful.
The cloud tables reside on that line between playful and modern. Using thick, blocky legs with curved table tops and natural wood with natural grain, you get this interesting fusion of a number of different styles. As I always say, when good designers and good craftsmen come together it really is a match made in heaven. This just proves it. See more from the Veermakers furniture range via the link below.