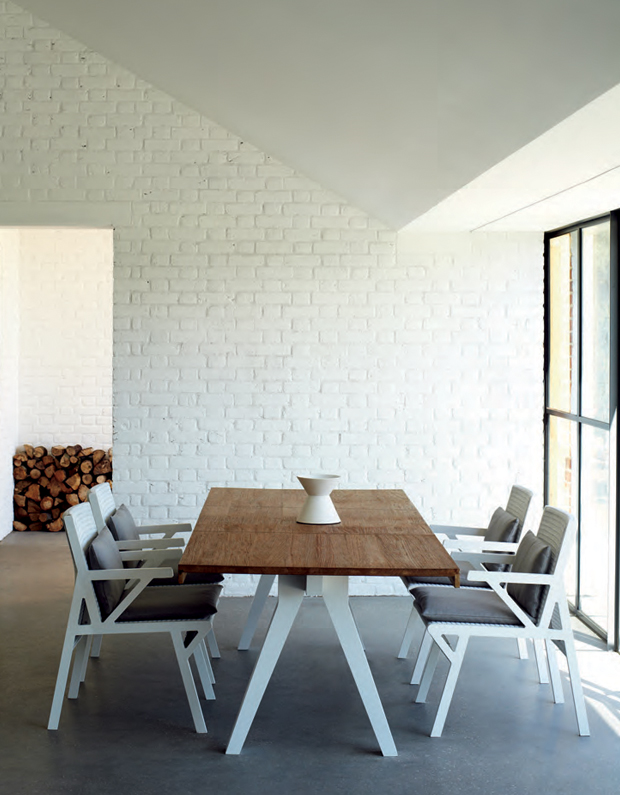 Kettal Outdoor Collection 2012 Catalogue
Spanish company Kettal have really impressed me as of late, especially since they released their newest collection/collaboration titled Park Life with Jasper Morrison. It's interesting to know it was Jasper's first outdoor collection which took him around 2 years on and off to design, very clean cut and I can definitely see his aesthetic popping through from every angle. Although there's not much imagery floating around of this collection I'm positive more will come to light soon, for now to tide you over you can peruse the Jasper Morrison collection trailer on the Kettal Vimeo page. A nice animation which gives you an idea of the general shape and form of his new furniture.
Today though we're going to focus specifically on Kettal's Outdoor 2012 collection. As usual I'm always on the look out for new content so when I came across this catalogue on their website it seemed like a great idea to showcase the imagery from inside the book. I was really blown away by the shape and ergonomics of the furniture, quite unusual but modern at the same time. It's particularly nice because I rarely ever see outdoor furniture being designed, this sort of subject brings a whole new set of problems to the table (excuse the pun). For example using special paints so that the metal lasts longer, this brings new method to the development of a piece of furniture. But I'm really admiring the overall aesthetic of their company and branding, nothing too in your face and it's based around simplicity and functionality in daily life.
Take for example the above armchair, which for some reason reminds me of Eero Saarinen's Womb chair, it has a classic shape which is quite angular and jagged. But at the same time it's quite interesting in the material choice as it uses a special webbing which works around the body. There's quite a lot of furniture in this years collection which follows this same sort of model. So above and below you can see some of my favourite pictures from this wonderful catalogue, I'd highly recommend having a browse this morning, although be warned it may take you a while to flick through. There are a fair few pages! View the new catalogue here.