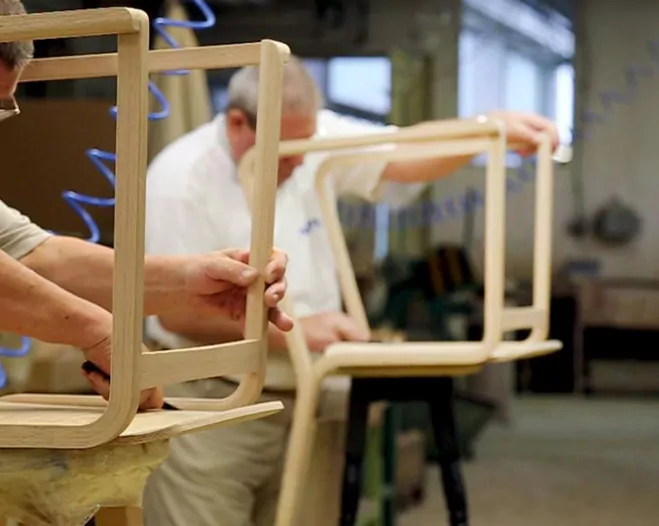 Manufacture in Mind – Theo Furniture by British Designer Simon Pengelly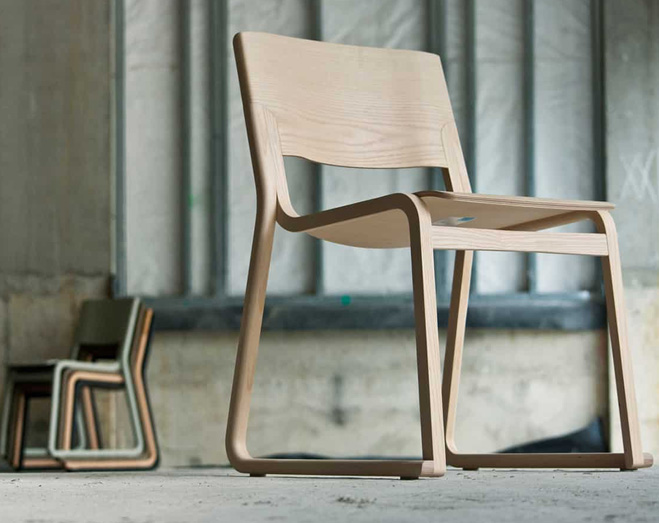 In my opinion the Theo furniture collection designed by Simon Pengelly is one of the most important pieces of furniture by a British designer in this last century. It's a chair that I've been fond of since its release in 2013 and is one that's gained traction and continues to be used as a functional piece of furniture on a daily basis by many across the world.
An interesting element to this chair is that it was specifically designed for churches and cathedrals, which, in my opinion, further developed this piece in to a chair that's highly functional and will surely stand the test of time. Not because of its link to the church, but since a lightweight, highly durable, and functional piece of seating had to be produced for this particular setting. Arms can be adapted and they can be stacked up to 30 pieces high, which is quite something. Simon has also been able to turn this in to a range that includes tables and benches and comes in both wooden and upholstered versions.
I've never felt a strong urge to highlight the chair here as it's one that's already popular in a world where younger designers are struggling to find traction. Saying that, watching back over this short film below that shows an in depth look at the production processes used to make the Theo chair it made me think about all the intricacies of such a design and how it's been masterfully adapted to be mass-produced but still hold all the qualities of a finely crafted chair. We can certainly learn some lessons from this. I hope you like it and will read more about the details on the Simon Pengelly portfolio linked below.