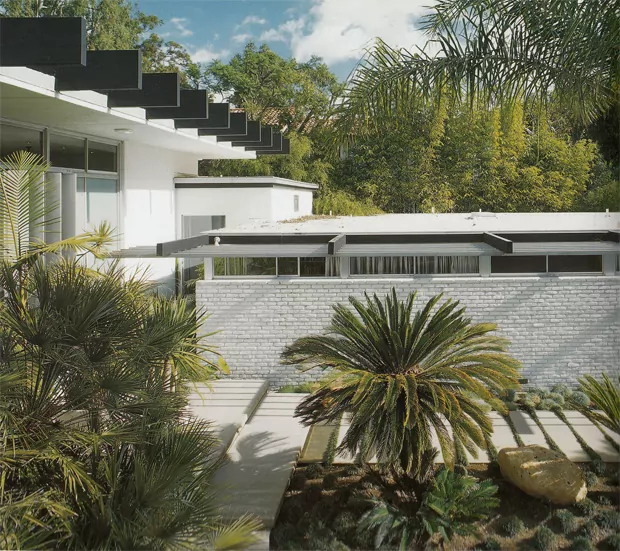 Strick house by Oscar Niemeyer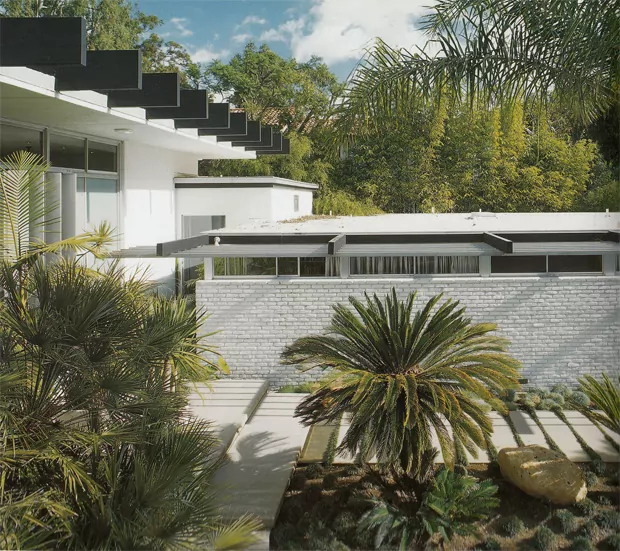 Time for some more modernist architecture I think. I've been on the browse since wednesday when we highlighted Marion Berrin's collection of Le Corbusier photos and luckily this morning I came across another beautiful build, this time by Oscar Niemeyer. I say architecture, and of course it is, because Oscar did design and create the building we have here, however the set I'm bringing across today does lean towards more interior design as we only get one or two shots of the exterior of the property. I'm not grumbling though because these interiors are absolutely stunning, packed full of one of a kind furniture and design objects that have led us into playing guess that mid-century designer here in the office this morning.
It doesn't in the least bit surprise me this home is situated in California, which was a real hive of activity for modernist architecture in the late 50's and throughout the 60's. Created for filmmaker Josef Strick, wife Ann and their three children, the house sits upon the Santa Monica hillside overlooking the fairways of the Riviera Country Golf Club. After a little internet digging it seems quite the coincidence that we would highlight this house after featuring Le Corbusier the other day, as the Strick's met Oscar Niemeyer during a film festival in his native country Brazil just after he had completed work on New York's United Nations building, which he designed alongside the Swiss visionaire.
Oscar would have designed this alone had he been allowed to by the authorities, however his connections to a communist party meant he wasn't even allowed to enter the country despite undertaking work there. When this collaborative project was complete he was contacted by Mr Strick and accepted his proposal to create the family home which he designed via Aerial photographs and Topographical surveys, never actually visiting the site. When you consider this was all completed in the days before the internet and even fax it's quite unbelievable that they were able to construct what we see here in the images before us.
In 2002 when Anne sold the house it was almost torn down by it's new owner in preference for a Tuscan-style McMansion. Thankfully, unlike several mid-century properties in the area, protesters were able to convince the new owners not to knock this beautiful home down and it was put back on the market, eventually being brought by Michael and Gabrielle Boyd. The pair are passionate collectors and restorers of modernist homes and own one of the most important furniture collections in the world from this era, lots of it you can see on display here in the images above and below.
It's rare to come across such an expansive array of iconic mid-century items in one home, hopefully many of you enjoy admiring these as much have we have this morning. For those interested I can really recommend taking a visit to the "Importance of Being Modernist" blog which is run by Alex James Bruce, where I originally came across this series. Also If you'd like to see more from the Boyd's collection I'd suggest you purchase Modernist Paradise published by Rizzoli, we don't currently offer this in our shop but it provides quite a comprehensive selection of design from the modernist era. In the meantime I'll leave you to take in all this mid-century mastery – Enjoy!
www.theimportanceofbeingmodernist.tumblr.com