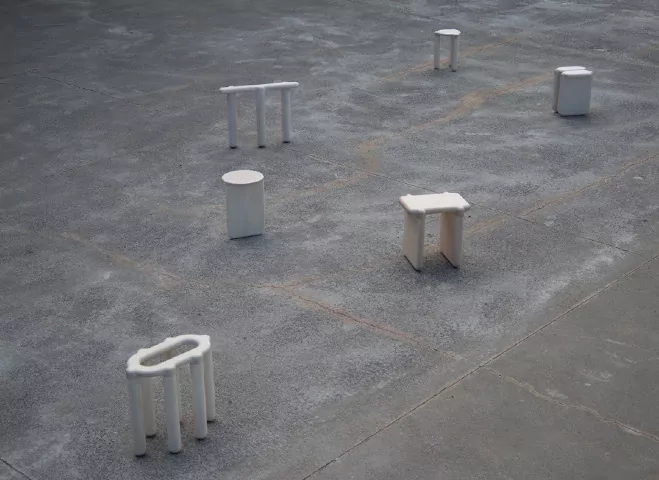 Unscripted Shapes – Bone Stools & Benches by Canadian Designer Loic Bard
It's very easy to become enticed in to using shapes that have already become standard, especially those that serve as functional objects. We have to think of these things as culturally rooted in our society as the "acceptable thing" rather than being a definite solution to an existing problem. I find this especially relevant in tableware, sometimes there's barely any wiggle room, but designers such as Naoto Fukasawa, Jasper Morrison, even Sori Yanaga have been challenging some of these values that we're so attached to.
Montreal based designer Loïc Bard enticed me with his selection of furniture crafted from wood. Loïc has taken it upon himself to experiment with shape starting with freely drawn sketches that are then carved out of wood directly, editing these forms with his hands and testing the compatibility of them in real life. It doesn't necessarily have to come to a solution every time, but the final outcome is an amazing selection of sculptural furniture that's challenging our perception of what's right and wrong in the field of furniture.
I read Loïc's bio and it mentioned that he's always been inspired by Japanese craftsmanship and the philosophy of it, which makes sense considering the time and dedication needed to make these works. Saying that, he is definitely applying these techniques in a modern way and is surely something we should be watching out for as we move forward and try to adapt these crafts for the different settings in our modern world. I hope you will keep an eye out for more from Loïc and check out his portfolio. His works are expressive, bold, and unique. More on the link below.