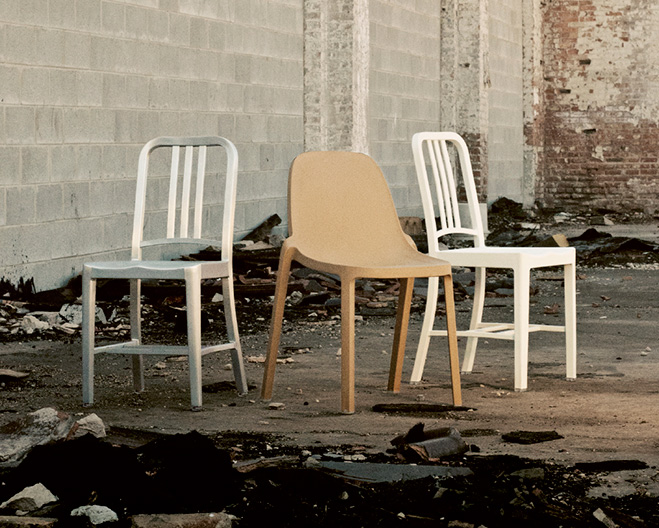 We Make Chairs – Short Film on American Furniture Manufacturer Emeco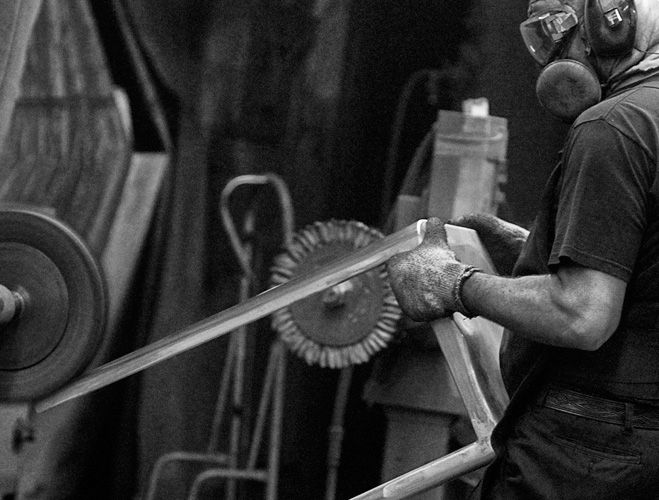 I'm all for factory films and showcasing how objects are manufactured. When I was younger I was fascinated by those "How It's Made" type shows, so maybe this has been bought forward in to my current role. Saying that, we mainly promote those who work on a smaller scale, independents as such, but it doesn't mean that I'm not also inspired by mass produced objects and how they can shape the world around us. Not only that, but offer functionality on a larger scale. So when I came across this video earlier today it triggered my imagination, and made me want to highlight it here for all of you to watch as well.
Emeco was founded in Hanover, Pennsylvania in 1944, and employed local steel workers to make electrical machinery and equipment. During World War II they were commissioned by the government to produce a chair that was not only functional, but could also survive life on a ship. As survival would require a resilient material, they created a special process of 77 steps that would turn ordinary aluminium in to a very strong metal. To make it requires welding, grinding, heat-treating, finishing and anodising, all of which is undertaken by skilled craftsmen. Oh, and best of all, the metal is recycled.
Below I've placed the video, but I also added in some complimentary images of the craftsmen at work and a chair and table designed by Norman Foster. I liked the simplicity of Normans work, and looking through their range reminded me of the cohesion needed between craftsmen and designer. Norman and Emeco created something really special, so it's great to see other designers like Jasper Morrison jumping on board (no pun intended). Enjoy.