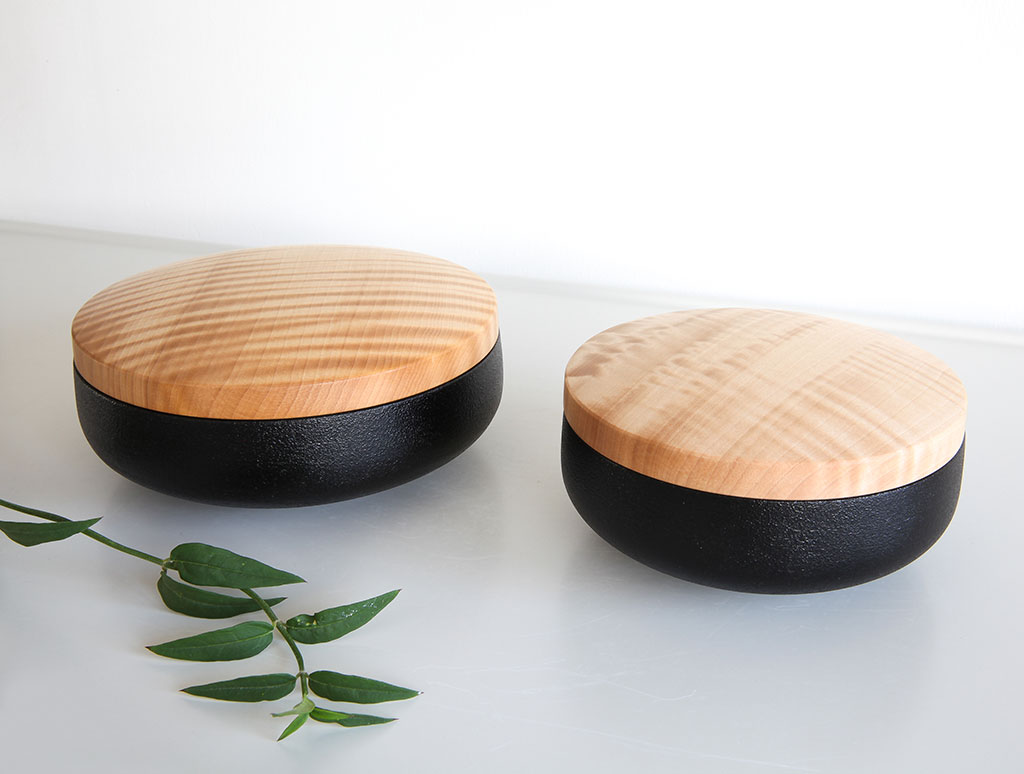 Back in at OEN Shop – Handcrafted Chestnut Lacquer Boxes by Fujii Works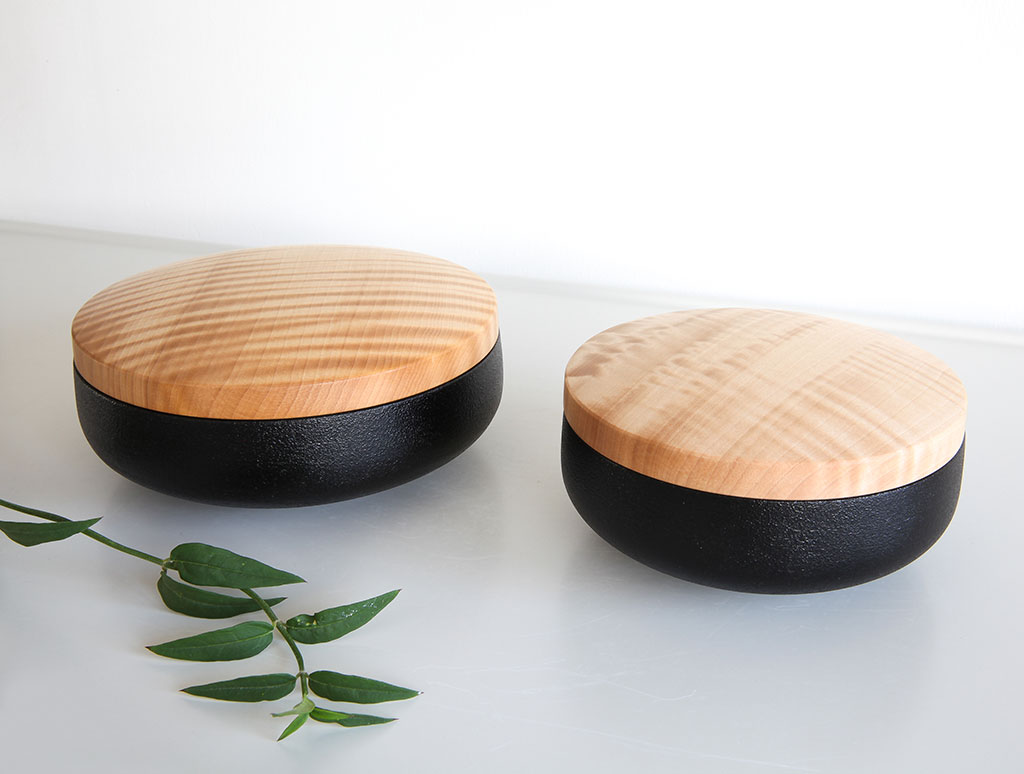 I've been looking through the works that we sell in the shop but haven't captured for a while on camera, I think it's a good time to revisit them and photograph these works to show the beauty of them in more detail. I suppose as humans we are always attracted to new objects, which takes away from the fact that these are built to last a lifetime, so these urushi boxes are an antidote to that.
They come in small and large and have been handmade with a horse chestnut lid by Japanese woodworkers Kenichi and Minako Fujii. The vessel compartment has been turned out of walnut on the lathe by Husband Kenichi before his wife Minako applies the urushi lacquer resin. We are slowly adding more photos to the shop, here is one that we photographed of the duo sitting together. Have a great weekend.
Click here to shop lacquer boxes by Fujii Works →