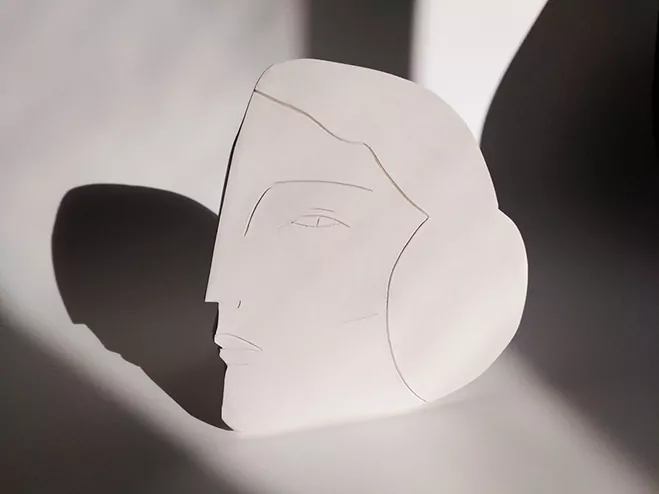 Heads Off – Ceramic Forms and Art by Nadiuska & Priscila Furtado of Universo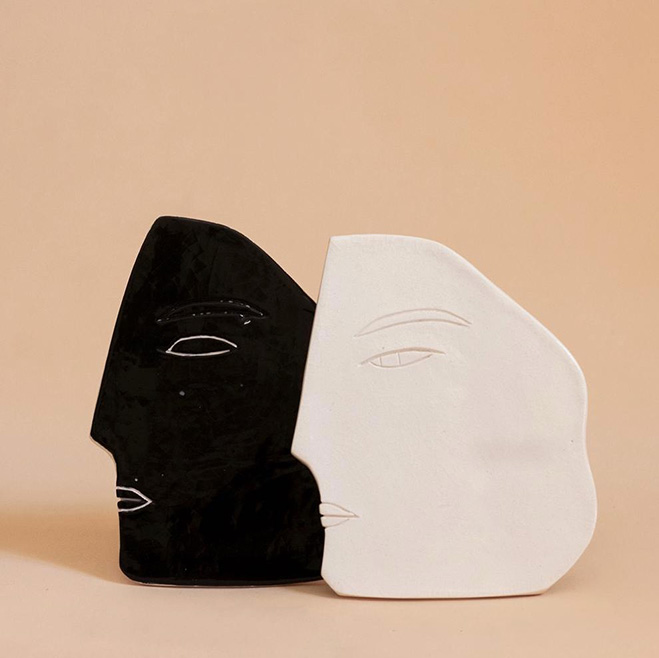 Aesthetic is something that I feel can be developed over time, using many different references and sources of inspiration you can slowly transform the look and feel of your work over time. It doesn't just happen in one day though, it takes years of shaping your environment and soaking it up on a daily basis for it to seep in to your own work.
Brazilian designers and sisters Nadiuska and Priscila Furtado's work really stood out to me and shows us that with time and dedication you can make a distinct body of work that will be able to stand the test of time. Their design studio named 'Universo' is a play on the Portuguese words meaning 'the inverse' and 'the universe'. Currently specialising in illustration and graphic design, they have also diversified their work by producing these abstract faces from clay that are sculptural and authentic.
I placed a mixture of my favourite imagery above and below to give you an idea of the overall vibe of their work and what they're aiming for as artists. I see a mixture of references, maybe some Picasso, but I also see some Aubock and other creatives that use simple lines to convey a certain form. I hope you like these and will go on to their website below to view more, certain pieces can also be purchased on their online shop. Enjoy.