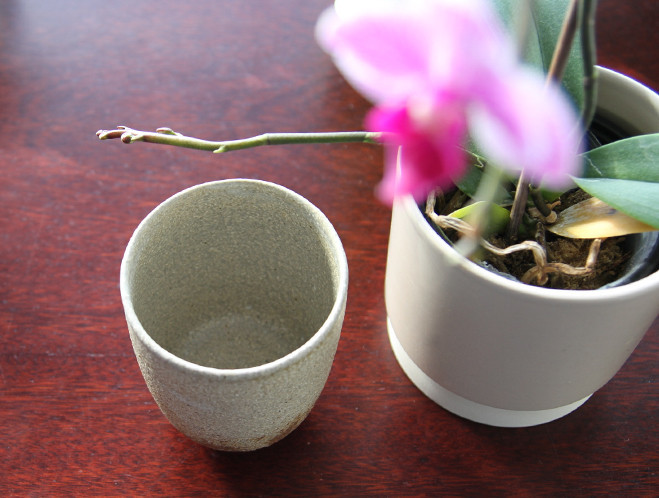 Derived from a Simple Stream – The Water Cup by Stefan Andersson
It's rare that I highlight one object in-particular, usually the tone across the whole site rests on the fact that these works are part of a collection or a set. Saying this, the concept or idea behind these handmade products is often a deal breaker for me. Even the most basic of object, in a visual sense, can have underlying meaning. Obviously today we're not talking about a standardised product that's come out of a factory, but we are talking about a simple vessel with a great backstory.
The Water Cup was inspired by a simple stream at the bottom of Swedish potter Stefan Andersson's garden. This piece features an earthy stoneware body coated with a fine porcelain slip, protecting the inner and top exterior portion of the vessel. Not only is this quite contradictory in terms of the material used, porcelain over stoneware, it's very striking and offers a seal over the main body for functional purposes. This style was a popular addition earlier in the year and sold out very quickly in the shop, so I asked Stefan if he'd make us a new selection with the original concept in mind. Thankfully he agreed, and I can proudly say that we now have a new selection in the shop.
I hope you'll head over to see the true beauty of these cups, as well as check out our Instagram for unique shots of this product and many more in the future. Enjoy.
Click here to view the Water Cup by Stefan Andersson →