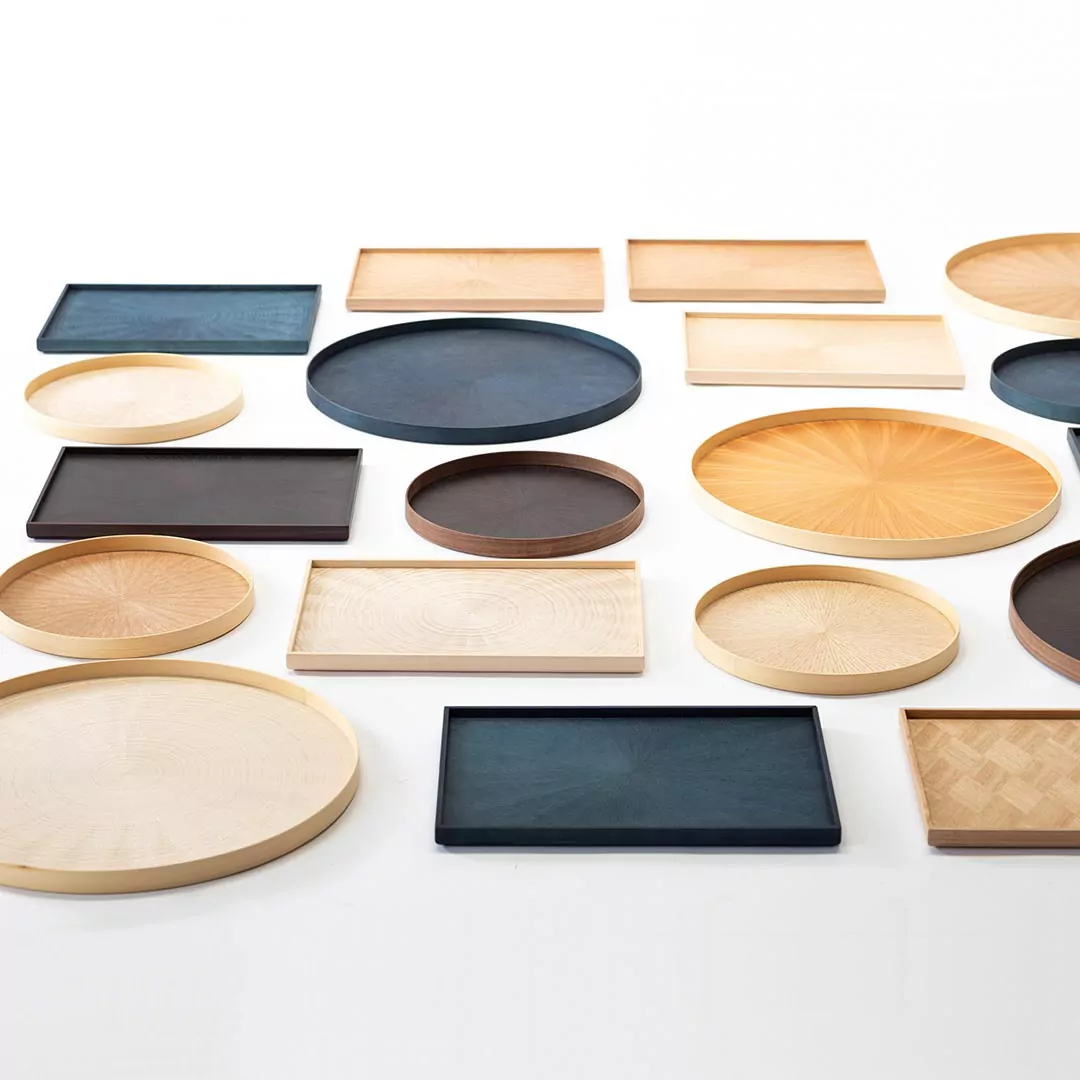 New in the Shop – Handcrafted Wooden Trays by Mori Kougei
There are certain methods that craftsmen use that can completely blow your mind. Today's maker Hiroyuki Mori is based in Tokushima, Japan and is using one of them. He specialises in the technique of 'Tsukiita' that requires the use of thin, paper-like sheets of wood that are then bonded together to create unique works of functional art.
His series of circular and rectangular trays are very impressive as Mori is able to use this age-old technique to craft well-designed products with a contemporary edge.
The indigo trays were a complete revelation for me as I've wondered for a long time how you could incorporate this material in to other mediums. Hiroyuki has succeeded here, using Tokushima's trademark deep blue indigo to make these works in our shop that are only going to get better with age.
Click here to see these woodworks by Mori Kougei ⟶