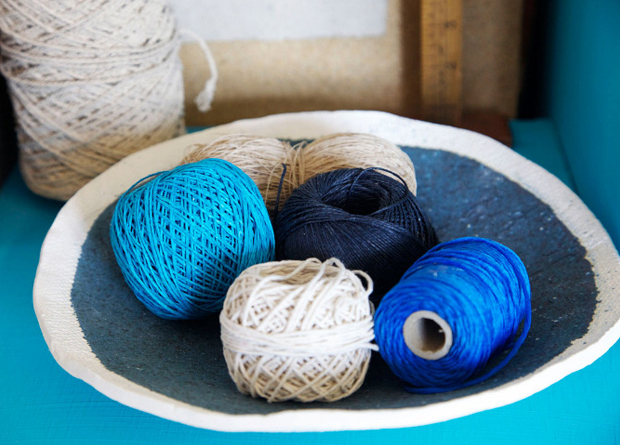 Elephant Ceramics, Brooklyn, NY Photographed by Jennifer Causey
I found this gem of a series today which is part of The Makers Project by Jennifer Causey, a photographer that's been on my watch list for quite sometime now. We actually wrote a post on the project a while back but I thought this particular one was definitely worth pointing out as we visit the studio of ceramicist Michele Michael of Elephant Ceramics.
Michele designs and makes porcelain and stoneware ceramics by hand, mostly working out of her studio in Red Hook, Brooklyn. Not only is it interesting that she takes such a hands on approach to her work and that she's creative in that respect, it's also the way in which she does these things with such individuality. For example she's very vibrant with her pieces and likes to experiment with odd shapes, interesting textures and bold colours. This makes for an interesting series because not only is the content and artwork stunning, the photography itself is mirrored in it's quality. Just check out the bottom images as you scroll down, it gets better and better right until the end.
We get guided through the processes beautifully and you almost feel as if you're working with Michele throughout. Obviously I've only picked a selection of my favourites, it was extremely hard to separate them, so I would recommend floating across to The Makers Project webpage to see the full thing. You can also check out the other series as you go along including one with The Mast Brother, chocolatier extraordinaires! The perfect way to see off your evening.
www.themakersproject.com
www.elephantceramics.com