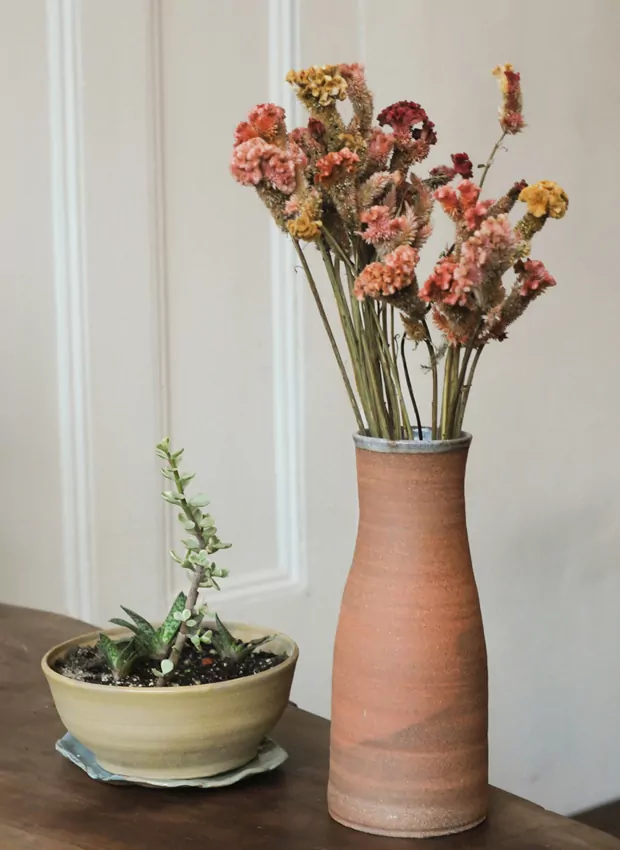 Pottery at EAT, New York City
It seems like we've gone New York mad over the last few months, everything that crops up seems to be NYC based, for example our feature with Eunice Lee of UNIS and the Project tradeshow hosted in the big apple. It's all kicking off soon as well since our next set of features will revolve around some NYC residents and one in-particular, who'll be highlighted in two or three weeks, put me onto this little local-food cafe called EAT in Greenpoint, Brooklyn.
It's an amazing location that's been open since 2008 and dedicates itself to sourcing exclusively from small local producers. They also promote and preserve a 'handmade life', all of their furniture, metal work and ceramics are made from local artisans. What caught my attention though was a recent addition to their cafe which opened in Spring 2011 being an in-house pottery studio. They now produce their own pottery that they use on the tables and in the kitchen, alongside pieces by other local craftsman, and works that they also sell in the cafe for people to buy. I love this attitude and I thought it was amazing to see, reminds me of Alvar Aalto and his buildings when he used to make everything inside as well as design the structure itself. It gives a greater sense of their vision through these little details that they can now control, top quality stuff.
So today I brought across a selection of imagery from their pottery section on their website which I thought showcased some of their in-house pieces and gave you a sense of what they make. I hope we see more of this sort of thing happening in the near future, these guys and girls are truly creative and make some incredible pieces of art. I'd recommend checking out their website to find out more about what they do and why they do it.