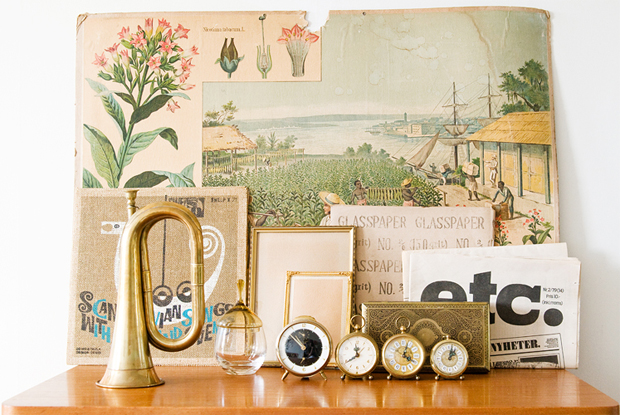 Vintage Colour Photo Series by Hilda Grahnat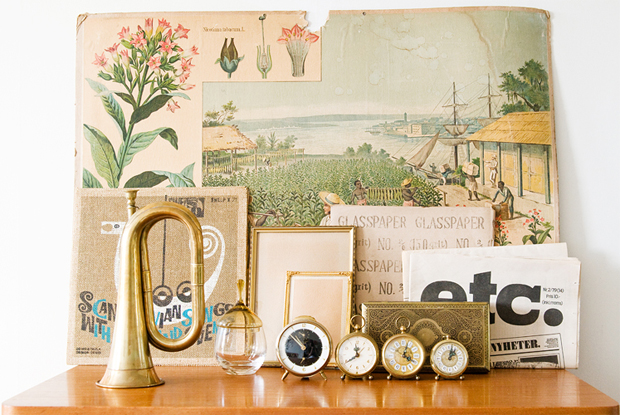 I thought I'd throw a bit of a curve ball into the mix as we bring across a series of photography from Malmö based photographer Hilda Grahnat who has undertaken quite an observational project. Combining a few of her favourite vintage items in sets of colour Hilda provides us with ample classic everyday objects which I felt work as great thought provokers for anyone undertaking a fresh design project.
Throughout the series reference is made to the objects perhaps we undervalue in their everyday use, I thought it was funny how once together in their dedicated colour groups I began to define each item for it's subtle textual differences when compared to it's neighbour. I think looking back over the previous work of Hilda's we have in our archive some of these items are reappearing from before, so they're obviously part of a collection that she holds very dear personally.
I'm an avid fan of the playful twist she puts together in these sets, granted it's a bit of a miscellaneous project but I love the combination of nostalgia, classic design, and above all character found in each of these photos. If you've got a moment and are in need of a little creative spike I'd head across to Hilda's webpage as she's always looking to new projects to express herself.